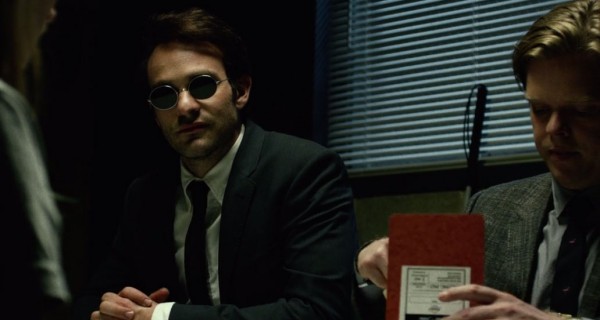 Netflix has launched the first season of Marvel's Daredevil, and Ultra HD TV owners with sufficient bandwidth can stream the series in up to 4k resolution. Netflix suggests a consistent internet connection speed of at least 25Mbps, and the format is supported by select UHD TVs including models from Panasonic, LG, Samsung, Sharp, Sony, Toshiba and Vizio.
The first season of Daredevil consists of thirteen, 60-minute episodes that can be streamed in sequence. Netflix's auto-play feature will load the next episode and play automatically after a slight delay.
Charlie Cox stars as Matt Murdoc; public defender by day, crime fighting vigilante at night. Deborah Ann Woll (True Blood), Vincent D'Onofrio (Law & Order: Criminal Intent), and Rosario Dawson (Sin City) also star in the series.
Other Netflix series available to stream in 4k include Breaking Bad, House of Cards and Marco Polo. Subscribers will need the two-screen internet plan (currently $8.99 per month) or higher to view Ultra HD resolution.
Update: Netflix has renewed Marvel's Daredevil for a second season.