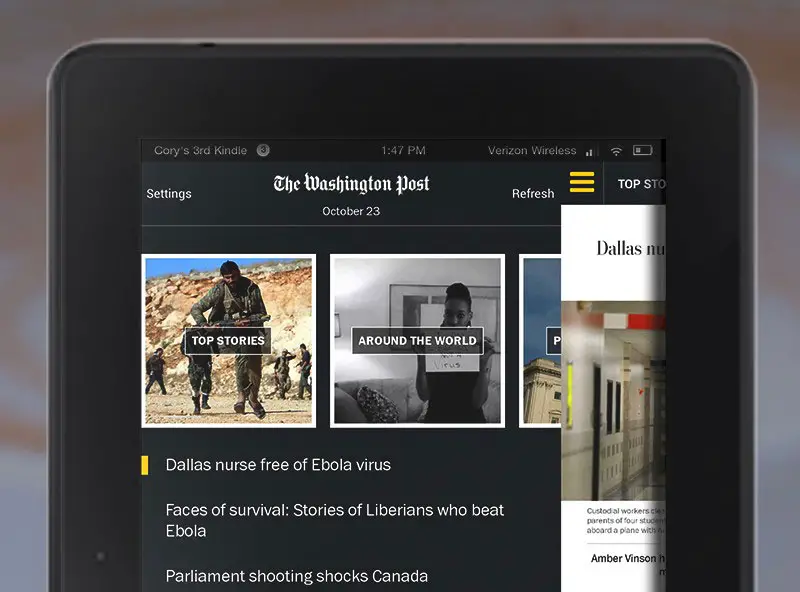 The Washington Post has launched an app for Amazon Fire tablets that will offer free access for six months without a subscription. The app, already available on Google Play and Apple iTunes for Android and iOS devices, features two distinct editions released daily at 5:00am and 5:00pm Eastern Time. In between the two editions, the app provides breaking news and other important updates.
"This unique app reflects the culture of innovation and experimentation at today's Washington Post," said Fred Ryan, Publisher and CEO, The Washington Post. He added, "Our digital journalists and engineers are focusing on the multitude of ways to optimize the reader experience."
The Washington Post app for Android devices was recently updated to Version  2.6.12: on November 17th with bug fixes and the new ability to get headlines sent directly to Android Wear smartwatches.
The last iOS update was on October 8th with better support for landscape format on article pages, improved font size adjustments, and bug fixes.