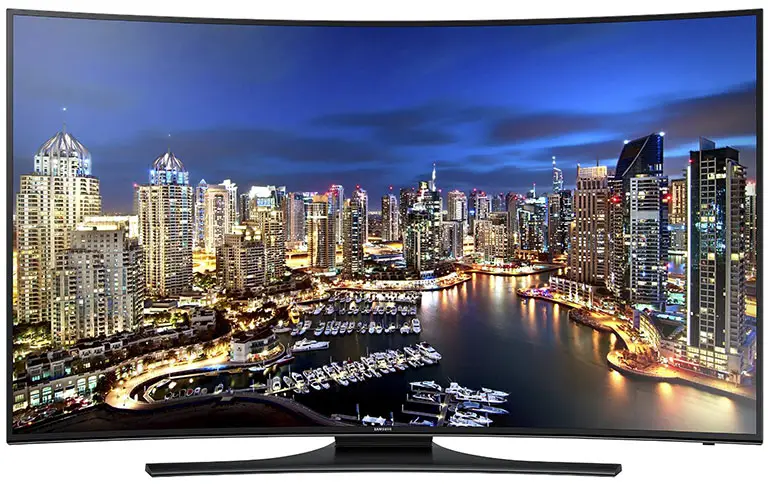 Amazon has announced Black Friday deals starting on Friday, November 21th and running for eight days total. The company also plans to offer new deals as often as every ten minutes throughout the sale. Since we're focused on electronics here, we figured we'd give you some insight as to what's coming up. Right off the bat, one of the better HDTV deals is a Samsung 40-inch Smart 1080p LED HDTV for $328. But if you're looking to up the quality of your display by jumping to 4k 'Ultra HD' resolution, Amazon will have a Samsung 55-inch Curved Smart 4K LED TV for just $1,298. The company isn't revealing the model number, but we're expecting it to be the Samsung UN55HU7250 with a list price of $2,199.
(The other 55-inch Samsung Curved 4k TVs, including the 55H8000, 55HU9000, and 55HU8700, are priced much higher.)
Amazon will also have a Toshiba 50-inch LED HDTV for $199, a Vizio 55-inch Smart LED HDTV for $478, and a LG 65-inch 120Hz LED HDTV for $648.
Other electronics deals will include special pricing on select Beats headphones, a Roku streaming media player, a "top-selling" DSLR, and a special deal on the Xbox One console. Check out the list below for additional Black Friday deals.
Amazon Electronics Deals during Black Friday sale period:
Up to 45% off select Samsung TVs including: Samsung 40-inch Smart 1080p LED TV for $328; Samsung 55-inch Curved Smart 4K Ultra HD LED TV for $1,298
32-inch LED TV, $79
40-inch 1080p LED TV, $119
Toshiba 50-inch LED TV, $199
VIZIO 55-inch Smart LED TV, $478
LG 65-inch 120 Hz LED TV, $648
Samsung 55-inch Smart LED 4K Ultra HD TV, $899
Save up to 20% on Intel-powered laptops and 2-in-1s
LG G3 and HTC One M8 smart phones for $0.01 with a new 2 year contract
Top selling DSLR with two-lenses for under $500
Select Beats Studio Over-Ear Headphones, $199.99
Xbox One console at the lowest price ever from Amazon, plus over $150 value in digital content
Roku LT Streaming Media Player, $28
Panasonic Smart 3D Blu-Ray Player, $35
Plantronics Bluetooth Headset, $19.99
Advertisement: Check out Amazon's
Countdown to Black Friday Deals.