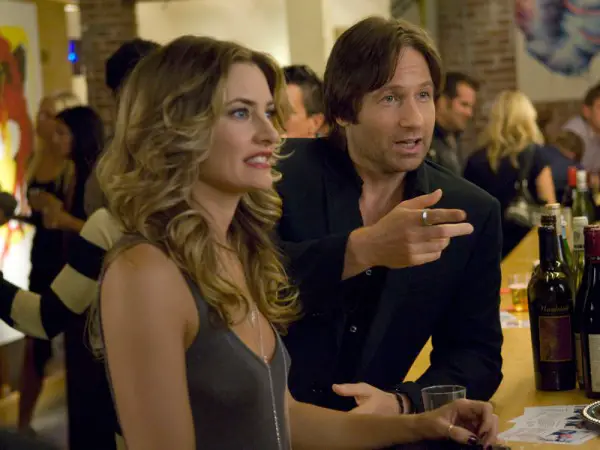 Over the weekend Hulu added all seven seasons of the Showtime Original Series Californication to their streaming library. All 84 episodes of the show are available for viewing ad-free with a Hulu Plus subscription, but Hulu has also made the first pilot episode free for non-subscribers.
The series stars David Duchovny as novelist Hank Moody who finds his life a shambles when he relocates to California. The show also stars Natascha McElhone, Pamela Adlon, Evan Handler and Madeleine Martin as Hank Moody's daughter.
Californication is rated TV-MA for mature audiences. The show aired its first season in 2007 and in 2008 won a Golden Globe award for Best Performance by an Actor in a Television Series – Musical or Comedy, David Duchovny.
Other recently added popular TV shows on Hulu Plus include Brooklyn Nine-Nine Season 2, Revenge Season 4, The Simpsons Season 26, and Constantine Season 1. Some episodes are available to stream even without a paid Hulu Plus subscription, albeit with commercial interruptions.