Ridley Scott's Gladiator (2000) is a 5x Oscar-winning epic film about the legendary Maximus Decimus  Meridius (Russell Crowe) who was sent to slavery by a callous Roman emperor named Commodus (Joaquin Phoenix). The film beat out other nominees that year including Chocolat, Crouching Tiger, Hidden Dragon, Erin Brockovich, and Traffic. Gladiator is currently ranked #41 in IMDB's Top Rated Movies and gets 77% on Rotten Tomatoes' Tomatometer. 
The 3-disc combo edition of Gladiator includes a 4k Blu-ray (Theatrical & Extended Edition), Blu-ray (Theatrical & Extended Edition), and Blu-ray (with Special Features), as well as a Digital Copy that can be streamed in 4k/HDR on supporting devices.
The Extended Version of Gladiator (2:50:56) is not a Director's Cut, but rather adds more footage not included in the Theatrical Version (2:34:59), adding another 16 minutes to the film. Ridley Scott even clarifies this in his introduction to the Extended Version by saying the Gladiator we saw in theaters was the Director's Cut. 
Video
The 4k video presentation of Gladiator is provided in 2160p resolution at 2.35:1 aspect ratio. This Ultra HD Blu-ray Disc supports two HDR formats, Dolby Vision and HDR10, as indicated by the Premium HDR logo on the slipcover and back case insert. Most HDR TVs will convert the HDR format to whatever is supported, but you'll need be sure your 4k Blu-ray player is enabled for HDR.
Gladiator on 4k Blu-ray Disc is hailed for its quality, providing more sharpness and detail than its older Blu-ray sibling. Color is also improved, exaggerating the 8-bit color to 10-bit via Dolby Vision and HDR10 (although Dolby Vision is capable of 12-bit, for most applications only 10bit is applied). The discs also crush the digital presentation of Gladiator which tends to posterize in areas where there is a smooth gradient of color (like in the sky at dusk). But even the streaming format delivers exceptionally sharp images, especially in closeups where you can almost count eyelashes and see skin imperfections (some makeup) not possible with 1080p Blu-ray. There is more color luminance in many shots, but more importantly more detail in areas where the image may have been blown out in brightly lit scenes or obscured in shadow areas due to lack of bit depth.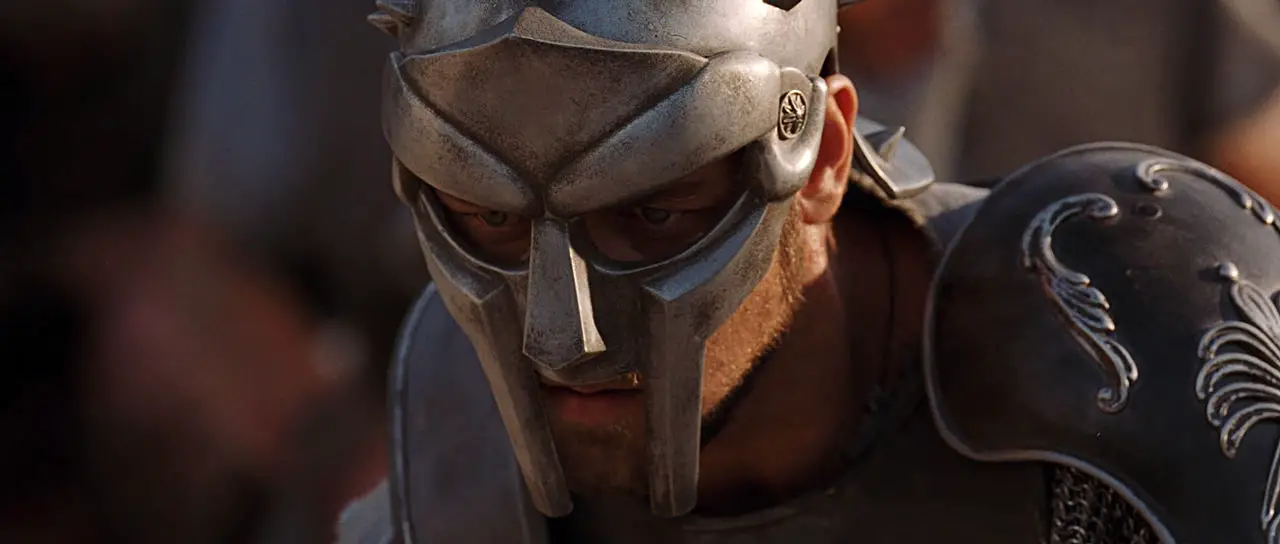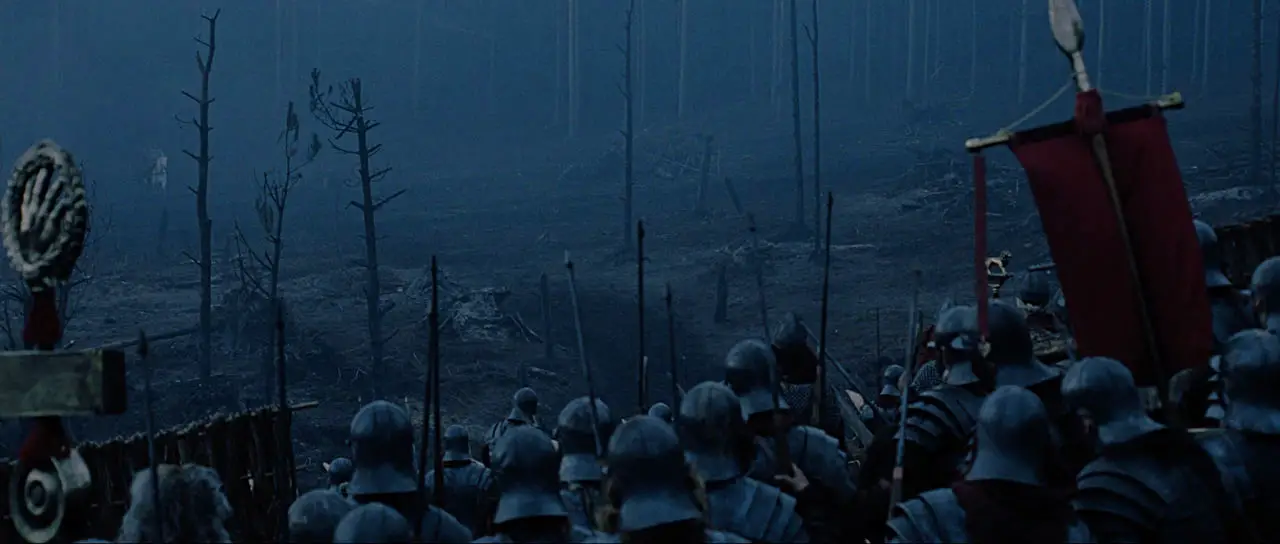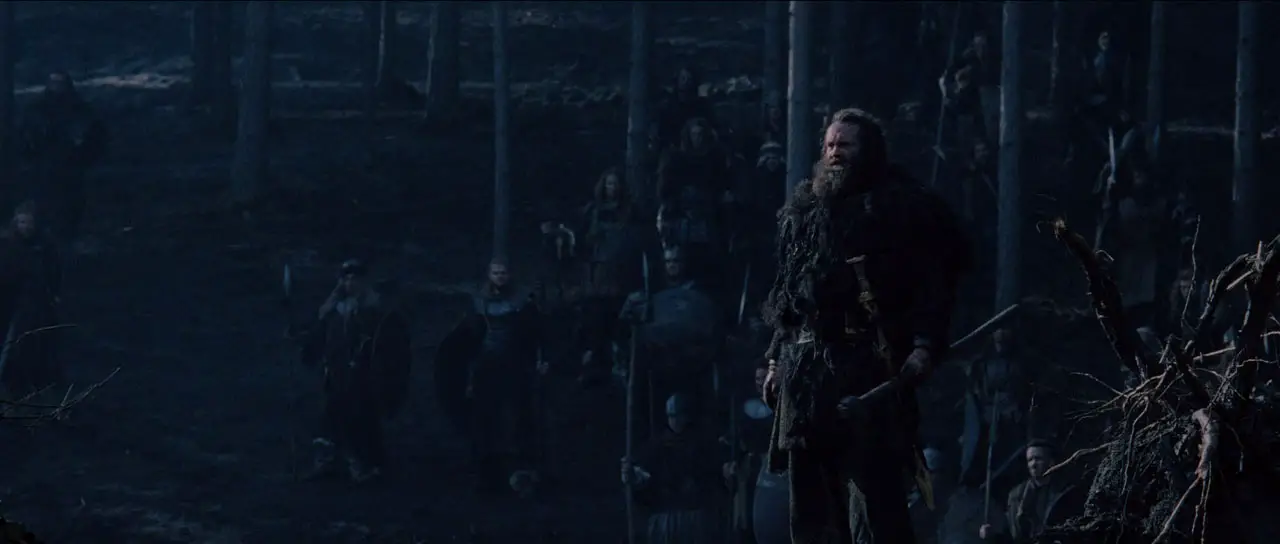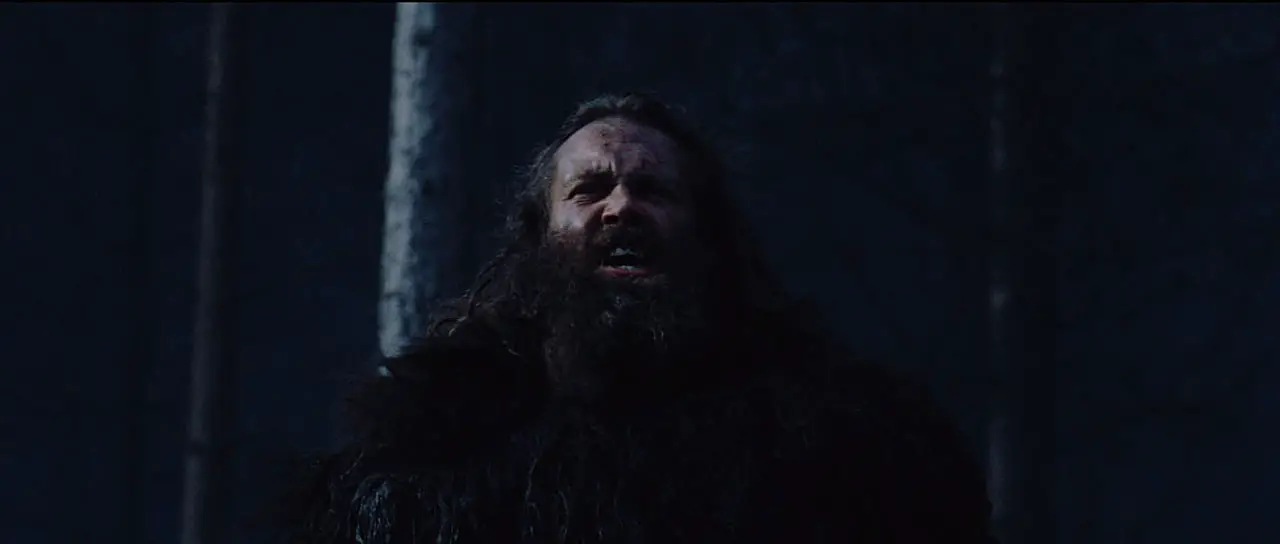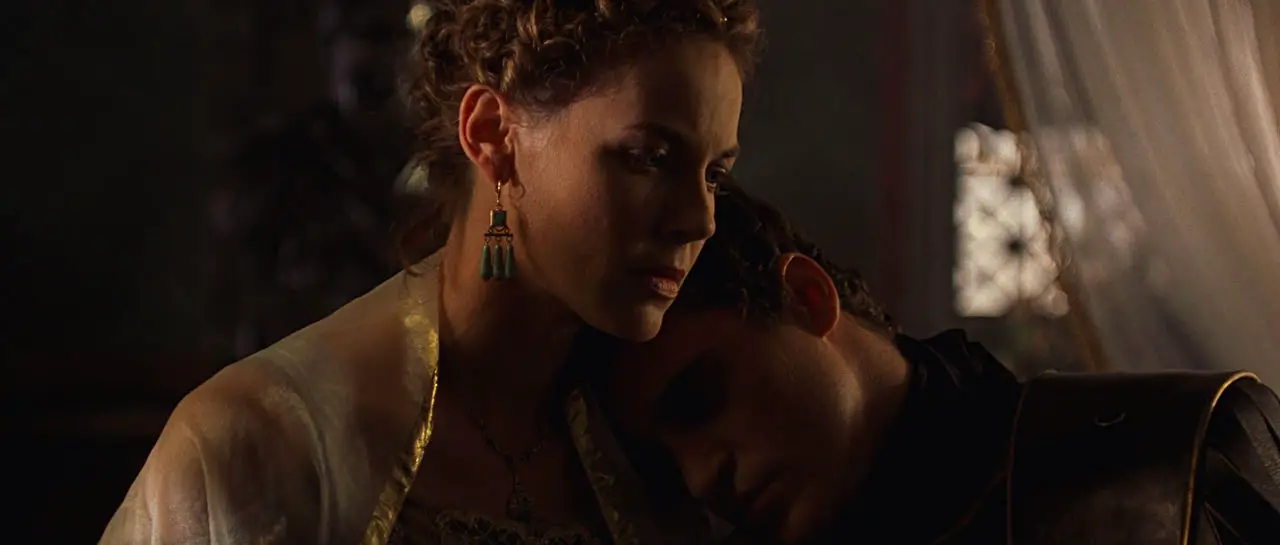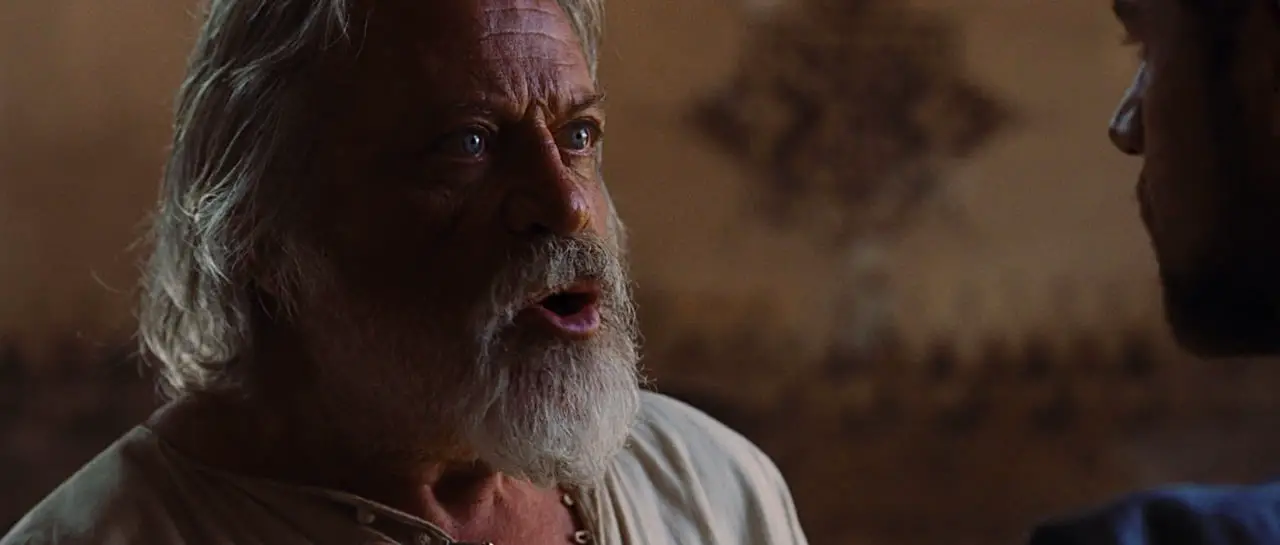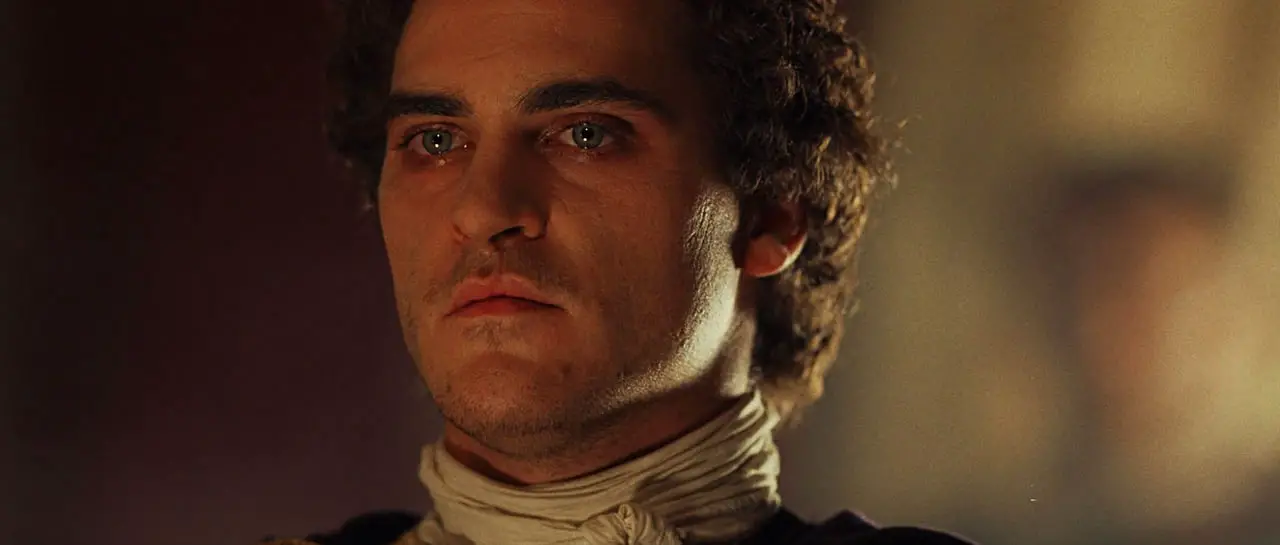 We found the black levels, however, to be a bit crunched. This is most evident in the opening battle scene in Germania where there is a lack of detail in the darker parts of the image (see screenshots). Increasing the brightness doesn't help either, as the black levels just turn grey, making the overall image look even worse. This may have to do with the dim lighting the scene was shot in, which certainly affected shutter speed as well (pause any action shot and you will see what we mean — a blurring of movement as a result of slower shutter speeds – which isn't such a bad thing just a characteristic of the image). Color rendering is also very blue in this scene, but there's a nice contrast with the red color of the Roman flags.

Audio
Gladiator on 4k Blu-ray features DTS:X / DTS-HD Master Audio 7.1 (English) audio with immersive 7.1 channel surround sound and DTS Headphone:X (English). French and Spanish audio is offered in Dolby Digital 5.1. Subtitles are provided in English, English SDH, French, Spanish, and Korean. If listening with headphones, be sure to select the DTS Headphone:X option in the disc Settings for a more immersive format that mixes for left and right-ear speakers.
The triumphant musical composition to Gladiator often overpowers the sound effects (something we noticed in the rewatch of this film in a home theater setting), but the Oscar-nominated score by Hans Zimmer is so good that it's certainly worthy of being front and center. The soundtrack to Gladiator, especially during the gladiator fights, earned the movie an Academy Award for Best Sound. The gnarly sounds of swords slicing flesh, the rumble of gladiator chariots lead by war horses, and the sounds of cheering from spectators all make you feel as if immersed in the moment. And when it's quiet, dialogue and ambient noise are sharp but subtle. Listening with headphones or in a sound-proof room brings out details in audio not heard before in past mixes.
Special Features
Special features on the 4k Blu-ray edition include an Introduction by Ridley Scott on the Extended Edition, audio commentary from Scott and actor Russell Crowe on the Extended Edition, and audio commentary from Scott, editor Pietro Scalia and cinematographer John Mathieson on the Theatrical Edition.
The is also plenty of previously released bonus content on the Blu-ray disc (included in the combo) such as deleted scenes, abandoned sequences, and The Scrolls of Knowledge. The deleted scenes also provide optional audio commentary from Ridley Scott, so you get to know the thoughts behind the decisions made to remove certain footage from early cuts.
4K Blu-ray Special Features
Introduction by Ridley Scott (Extended Edition)
Audio Commentary by director Ridley Scott and actor Russell Crowe (Extended Edition)
Audio Commentary by director Ridley Scott, editor Pietro Scalia and cinematographer John Mathieson (Theatrical Edition)
Blu-ray Special Features
Introduction by Ridley Scott (Extended Edition)
Audio Commentary by director Ridley Scott and actor Russell Crowe (Extended Edition)
Audio Commentary by director Ridley Scott, editor Pietro Scalia and cinematographer John Mathieson (Theatrical Edition)
The Scrolls of Knowledge
Deleted Scenes Index with Optional Commentary by Ridley Scott
Visions from Elysium: Topic Portal
Strength and Honor: Creating the World of Gladiator
Image & Design: Storyboard Demonstration, Storyboard Archive, Costume Design Gallery, Photo Galleries
Abandoned Sequences & Deleted Scenes
The Aurelian Archives – My Gladiator Journal by Spencer Treat Clark
And more…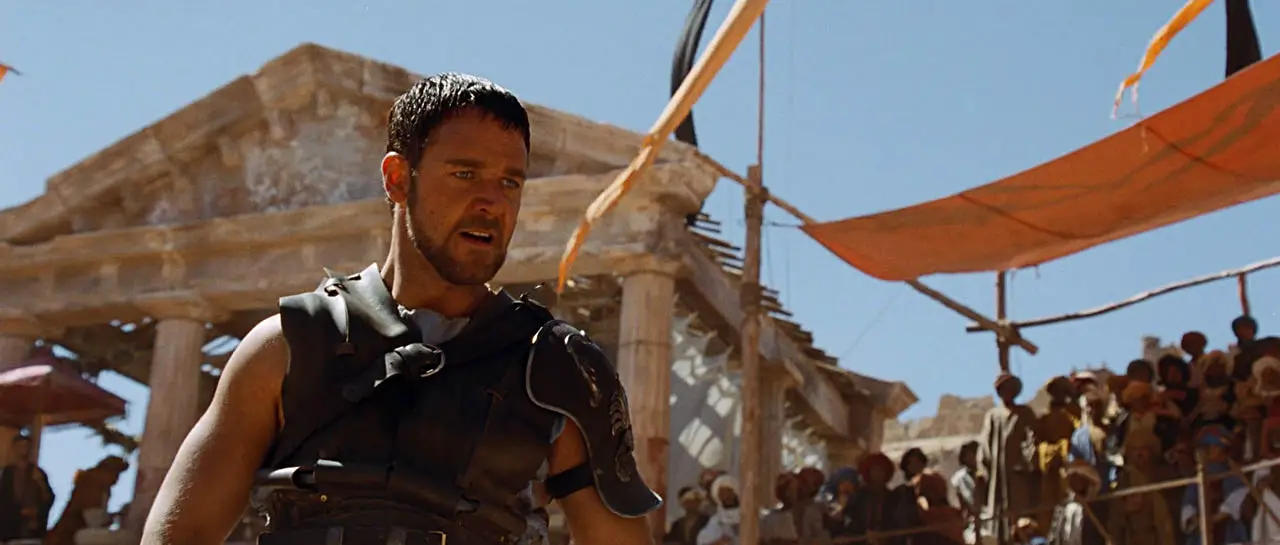 Summary
Gladiator on Ultra HD Blu-ray provides a great introduction to 4k home viewing. It's a 5x Oscar-winning film that can really deliver at home, especially if viewed on a 4k TV that supports HDR and an audio system that supports DTS:X and multi-channel audio systems. There are incredible performances by Russell Crowe (Maximus), Joaquin Phoenix (Commodos), Richard Harris (Marcus Aurelius), Connie Nielsen (Lucilla), and Oliver Reed who may have delivered the role of his career as gladiator hustler Proximo. This film shines on 4k Blu-ray, and should be placed right next to other Paramount titles on 4k Blu-ray such as Braveheart (1995), Saving Private Ryan (1998), and The Hunt for Red October (1990).
Scores
Movie
5/5 
Video
4/5
Audio
5/5
Bonus Features
5/5 (there's a whole separate disc!)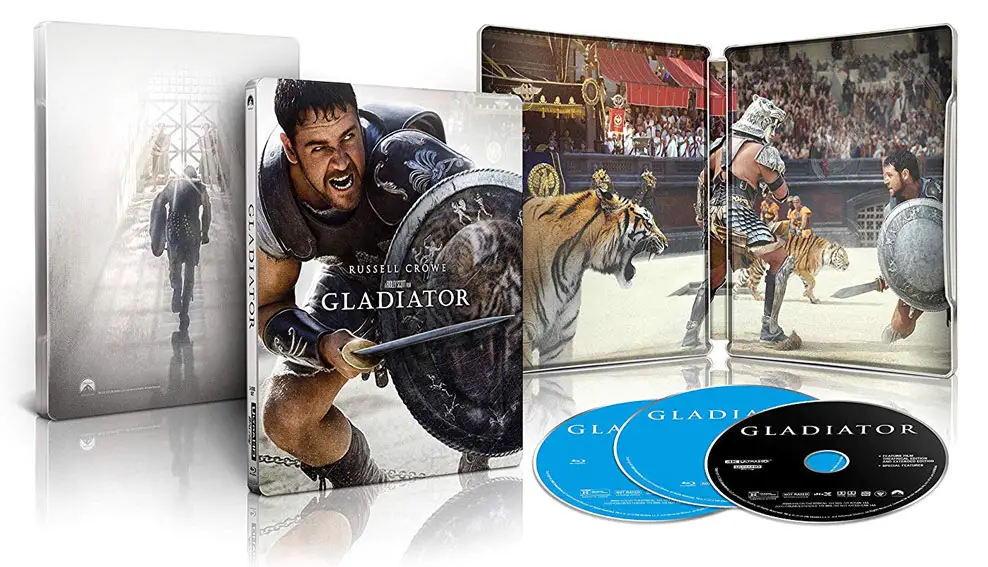 Purchase
Gladiator (2000) sells for $19.99 (List: $31.99) on Amazon. The film is also available in a 20th Anniversary Edition 4k SteelBook that sells for $24.99 on Amazon.