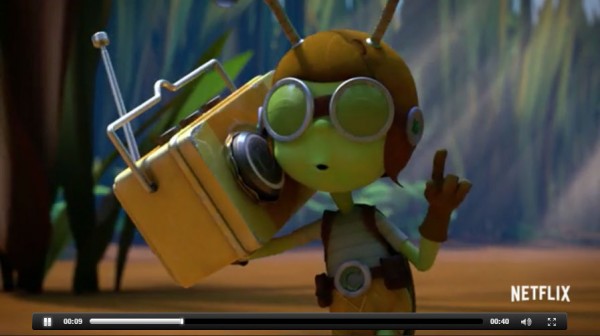 Netflix announced a new kid's series that will launch this summer featuring music by the iconic band The Beatles. Titled "Beat Bugs," the children's series will tell "uplifting and life-affirming stories" with music from the Lennon/McCartney 'Northern Songs' catalog covered by contemporary artists.
Confirmed bands and artists with their own renditions of the The Beatles' songs include Eddie Vedder, P!nk, James Bay, Sia, The Shins, Of Monsters and Men, Chris Cornell, Regina Spektor, James Corden, and Birdy.
Songs featured in the Netflix series include Help!, All You Need Is Love, Come Together, Penny Lane, Yellow Submarine, Lucy In the Sky with Diamonds, Sgt. Pepper's Lonely Hearts Club Band, and Magical Mystery Tour among the over 50 titles from the The Beatles catalog.
"Beat Bugs" will be available worldwide, however Netflix members in Australia will get the series after premiering first on Seven Network.
Netflix partnered with Grace: A Storytelling Company (Grace), Thunderbird and Beyond Screen Production to produce the series.