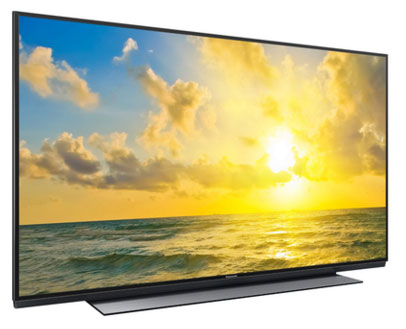 Looking to step up your Super Bowl viewing in 2016? Panasonic's 85″ AX850 series 4k Ultra HD TV originally carried a manufacturer's price of $16,999, but the giant TV has been discounted to $9.999, making it just under $10k.
What's more, Panasonic is offering an additional 15% off the purchase with the coupon code NEWYEAR. That brings the total cost down another $1,500 to $8,499. And, they provide free "white glove" shipping in the US.
The total cost will also include sale taxes however, and depending on the state can run upwards of $650.
The 85″ class (84.5″ Diag.) TC-85AX850U 4k TV features Studio Master Drive technology for a color gamut at the level of a plasma display, THX 4K Certified Display certification, and supports 98% of all professional DCI studio color standards.
Other features include 2400 BLS (Back Light Scanning) technology, Smart TV platform "Life+ Screen,"Facial Recognition via the TVs camera, and Voice Assistant.
The deal is available on Panasonic's online store at shop.panasonic.com.