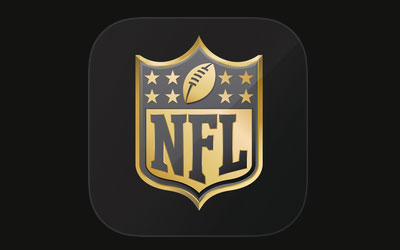 NFL Enterprises has updated the NFL app for Apple iPhones and iPads, just in time for Week 15 of the 2015 season. Among the updates includes the addition of 3D touch-sensor abilities "Peek" and "Pop" for navigating Stories, Games and Standings, and more. But the features are only available on iPhone 6s and iPhone 6s Plus phones.
On iPads, the developers have fixed some bugs that affected the "Games" section and the "Playoff Picture" feature that was just added to the app earlier this month.
And, those who don't want to be asked to update the NFL app (NFL Enterprises say they are adding updates weekly), users can now go to Settings > iTunes & App Store > Automatic Downloads and turn on Updates to avoid having to update manually.
Version 12.3.1 of the NFL app for Apple devices requires iOS 7.0 or higher, and is compatible with iPhone, iPad, and iPod touch. It's available free from iTunes, and offers premium subscriptions to NFL everywhere access.