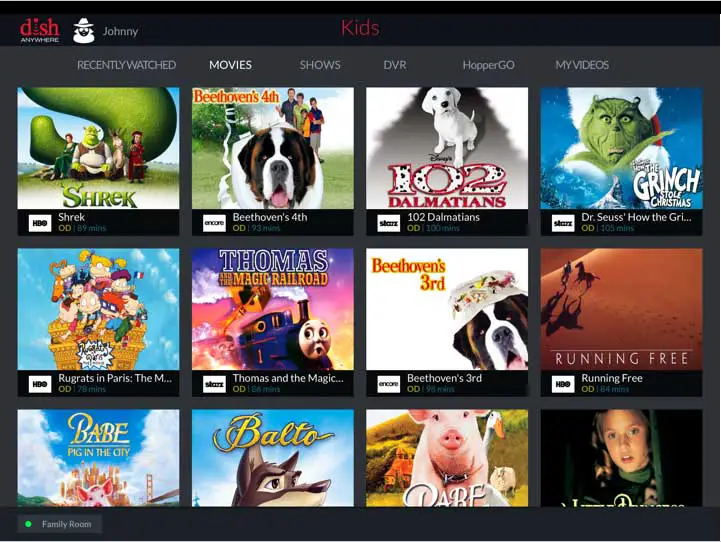 Dish Network customers can now add age-appropriate filters to content viewed on PCs at DISHAnywhere.com, or through supporting apps for Android tablets and Android phones, and the Kindle Fire HDX.
The updated software lets customers set up multiple profiles (up to five), including Kids' Profiles where parents can choose a child's age up to 13 years old to filter content that's been deemed appropriate from Common Sense Media certified ratings.
Dish customers can set up to four Kids' Profiles, but of the five total profiles one must be a parent or administrator. There's also a lock feature that parents can set for Kids' Profiles that will automatically return to profile after shutting down the app.
The software has also integrated an image-centric design that's geared towards young viewers.
Apple device users don't quite have the option yet, but Dish says they'll be adding support for Kids' Profiles on iOS iPads and iPhones within the coming weeks.