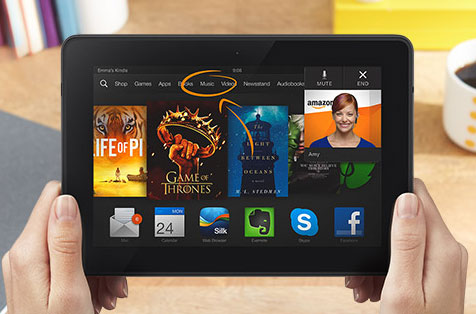 Amazon is further pushing for sales of the Kindle Fire HDX by offering the tablet in four installments. The new purchasing option includes both the 7″ Kindle Fire HDX and larger/more expensive 8.9" model, that will ship to you after payment of the first installment, either $57.25 or $94.75, respectively, along with any sales tax or shipping charges. The over-time payment plan will require you to make equal payments every 90 days, without any interest fees, finance charges or hidden fees.
The offer, Amazon says, is also free of any credit checks or application requirements.
Amazon plans to protect themselves from those who plan on not making all the full payments for the tablet by blocking access to Amazon content and suspending or terminating accounts if the 2nd, 3rd, and 4th payments are not received on time.
The offer from Amazon is set to expire at 11:59 PM Pacific Time on December, 24, 2013.
You can read more about the offer at Amazon.