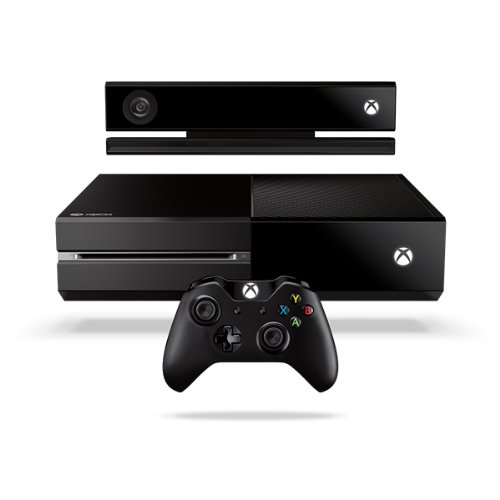 Here are some of the key features & specifications for Microsoft's Xbox One console:
Key Features
8 Cores
An 8-core x86 processor lets you instantly switch between a game and your favorite entertainment apps with ease.
HDMI Pass-thru
Connect your cable or satellite box to your Xbox One and prepare for lift off. HDMI pass-through enables you to watch TV through your Xbox, which makes switching inputs seem almost pre-historic.
Loaded with memory
8GB of RAM and a 500GB* hard drive give you plenty of memory for your games, demos, movies, apps, music, and more.
Blu-ray
Watch movies and play games in stunning HD with a Blu-ray player.
What it is
Xbox One delivers an entertainment experience like nothing before. Its innovative technology is rivaled only by its iconic design. Sharp corners and clean lines make for a sleek, modern console that complements any decor. Xbox One was designed from the ground up to be the centerpiece of every living room.
What it does
From the biggest blockbuster games to the most popular TV shows to the best of the Web, Xbox One does it all. But this is just the beginning. Thanks to the power of the cloud, Xbox One will keep getting better, with more games, TV, movies, music, and apps launching all the time.
How it games
Immerse yourself in cinematic worlds that look like real life, with characters that feel more human. Advanced AI technology and the processing power of Xbox One make game worlds come alive. And thanks to the power of the cloud, what you do in a game can stay that way persistently. Xbox One's unique architecture allows creators to build realistic, cinematic experiences of the highest fidelity possible.