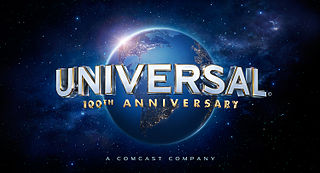 In 2012, Universal Pictures celebrates 100 years since the movie studio opened in 1912. Throughout the year, Universal is re-releasing remastered titles on Blu-ray, some in high-definition for the first time. The films range from 1930's All Quiet on the Western Front to 2010's Despicable Me. Classic films such as Jaws, To Kill a Mockingbird, Schindler's List, and E.T. the Extra-Terrestrial are just a few of the most memorable films in the Universal 100th Anniversary collection. Find these Blu-rays and more on Amazon.
List of Universal's 100th Anniversary Movies on Blu-ray
Bridesmaids
Despicable Me
Inglorious Basterds
Mamma Mia
Atonement
The Bourne Ultimatum
United 93
Brokeback Mountain
King Kong (2005)
The 40 Year Old Virgin
Eternal Sunshine of the Spotless Mind
Ray
The Bourne Supremacy
Seabiscuit
8 Mile
The Bourne Identity
A Beautiful Mind
The Fast and the Furious
Billy Elliott
Dr. Seuss' How the Grinch Stole Christmas
Erin Brockovich
Meet the Parents
American Pie
The Mummy (1999)
The Big Lebowski
The Nutty Professor
Apollo 13
Babe
Casino
Waterworld
Jurassic Park
Schindler's List
Born on the Fourth of July
Do the Right Thing
Field of Dreams
Parenthood
The Last Temptation of Christ
Back to the Future
Out of Africa
The Breakfast Club
Sixteen Candles
Monty Python's The Meaning of Life
Scarface (1983)
E.T.: The Extra-Terrestrial
Fast Times at Ridgemont High
Coal Miner's Daughter
The Blues Brothers
The Jerk
National Lampoon's Animal House
The Deer Hunter
Smokey and the Bandit
Car Wash
Jaws
Earthquake
American Graffiti
High Plains Drifter
Jesus Christ Superstar
The Sting
Airport
Charade
The Birds
To Kill a Mockingbird
Flower Drum Song
Psycho
Spartacus
Imitation of Life (1959)
Pillow Talk
Touch of Evil
Vertigo
The Incredible Shrinking Man
Creature from the Black Lagoon
It Came From Outer Space
Francis the Talking Mule
Harvey
Winchester '73
Abbott and Costello Meet Frankenstein
The Egg and I
The Lost Weekend
Double Indemnity
Going My Way
The Phantom of the Opera (1943)
Road to Morocco
Buck Privates
Sullivan's Travels
The Wolf Man (1941)
My Little Chickadee
Destry Rides Again
My Man Godfrey
Three Smart Girls
The Bride of Frankenstein
Imitation of Life (1934)
Duck Soup
The Invisible Man
Scarface (1932)
The Mummy (1932)
Dracula
Dracula (Spanish Version)
Frankenstein
All Quiet on the Western Front
The Phantom of the Opera (1925)
The Hunchback of Notre Dame
Traffic in Souls
Find these Universal Pictures movies and more on Amazon.