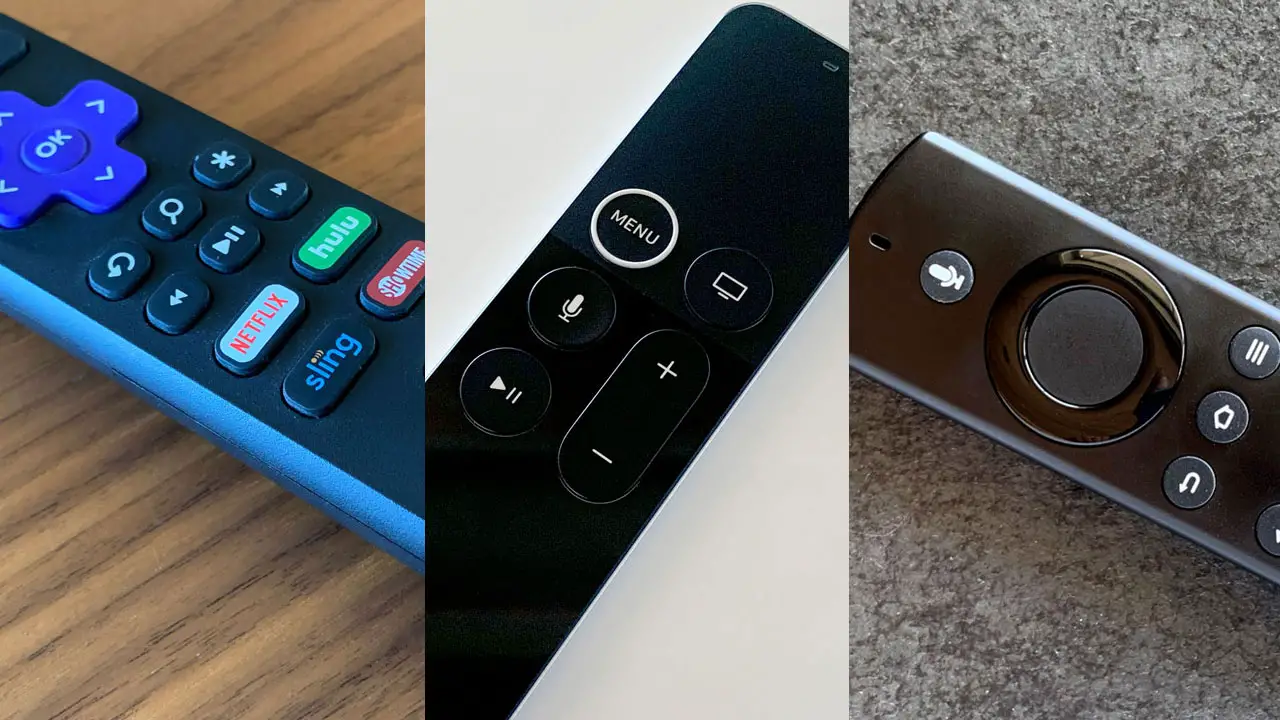 A good remote control really makes a difference when it comes to navigating through streaming content. While some of us have moved to use the phone as a remote and utilize voice control (as much as can be expected), others still rely on classic hand-held remote controls that have gone through many design iterations to get where they are today.
Streaming media players are also taking the place of the traditional set-top box in many households, which means smaller sized remote controls with few buttons. Here's a rank of the "worst to best" streaming media player remotes that ship with the most popular streamers: Amazon Fire TV, Apple TV, and Roku.
Apple TV Remote (Worst)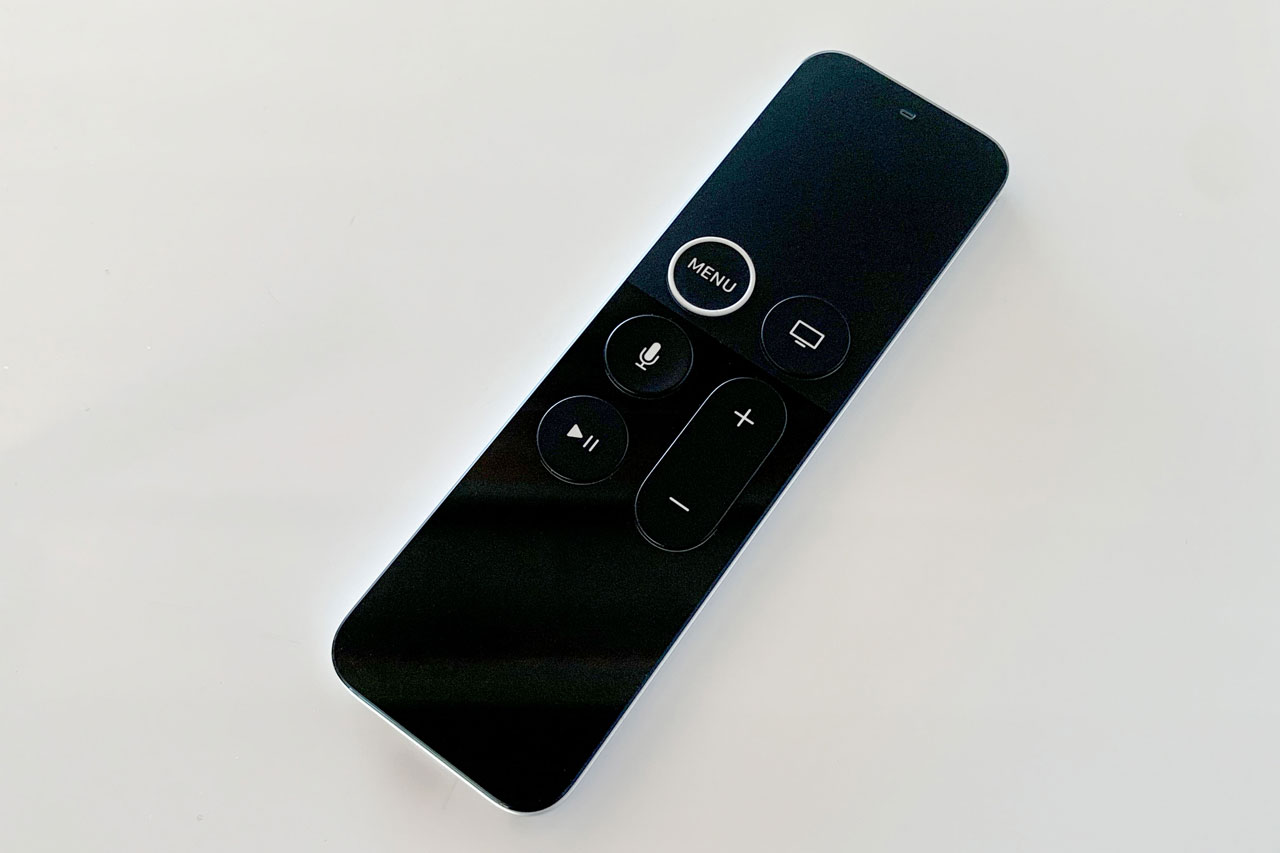 Apple may have $100B in cash to play with but they still can't make a remote. The newest Apple TV remote control is flatter and wider than the older model, and looks a lot cooler, but its slickness is its fault. The ultra-sensitive remote seems to fast forward, exit the screen, or jump to voice control if you just about breathe on it too heavy. The large touchpad at the top of the remote is so sensitive that it's easy to lose your place in a movie or TV show. Plus, the edges are so sharp and profile so thin that it's really uncomfortable to hold in your had. It's also extremely slippery, which means the remote is often found on the floor or in between couch cushions. One of the worst things about the Apple TV remote is its symmetry. It's hard to tell the top from the bottom, especially in low lighting. The only thing going for the Apple TV remote is that the battery practically never dies. Buy Apple TV
Ergonomics (1/5)

Practicality (1/5)

Design (4/5)

Battery Life (4/5)
Amazon Fire TV (Good)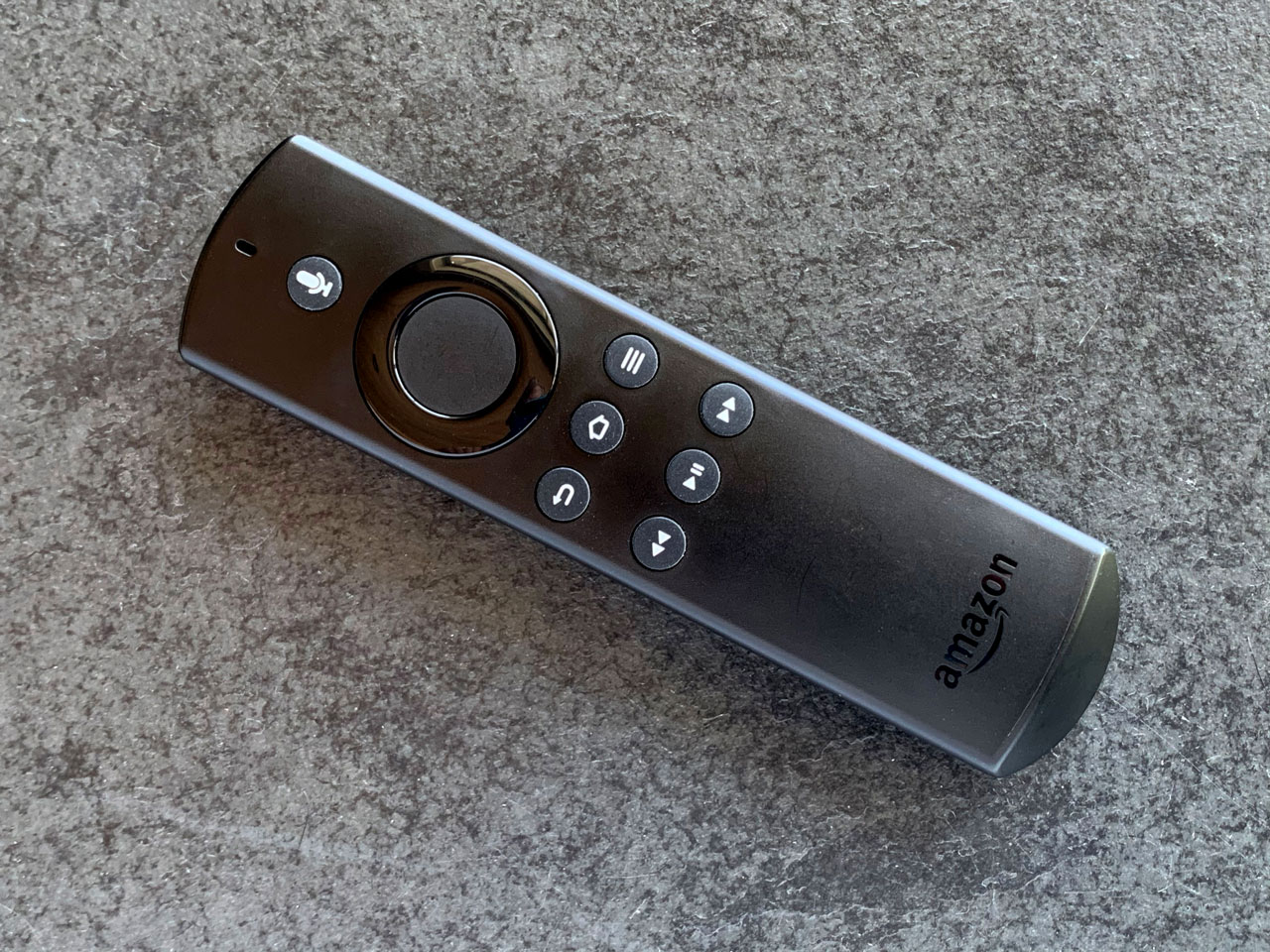 The Amazon Fire TV remote is not the most exciting remote control in terms of design, but it works. The buttons are easy to push and the circular navigation control (up, down, left, right) with a select button in the center is very practical (it also may remind you of early Apple iPod designs). Fast-forwarding (on both the Fire TV and Roku remotes) isn't quite as easy as Apple's touchpad, but you do get the hang of it after a while. What's nice is the voice control button is at the very top of the remote, so if you're in the dark it's really easy to find. Battery life also seems to be almost unlimited. Buy Fire TV
Ergonomics (3/5)

Practicality (3/5)

Design (3/5)

Battery Life (3/5)
Roku (Best)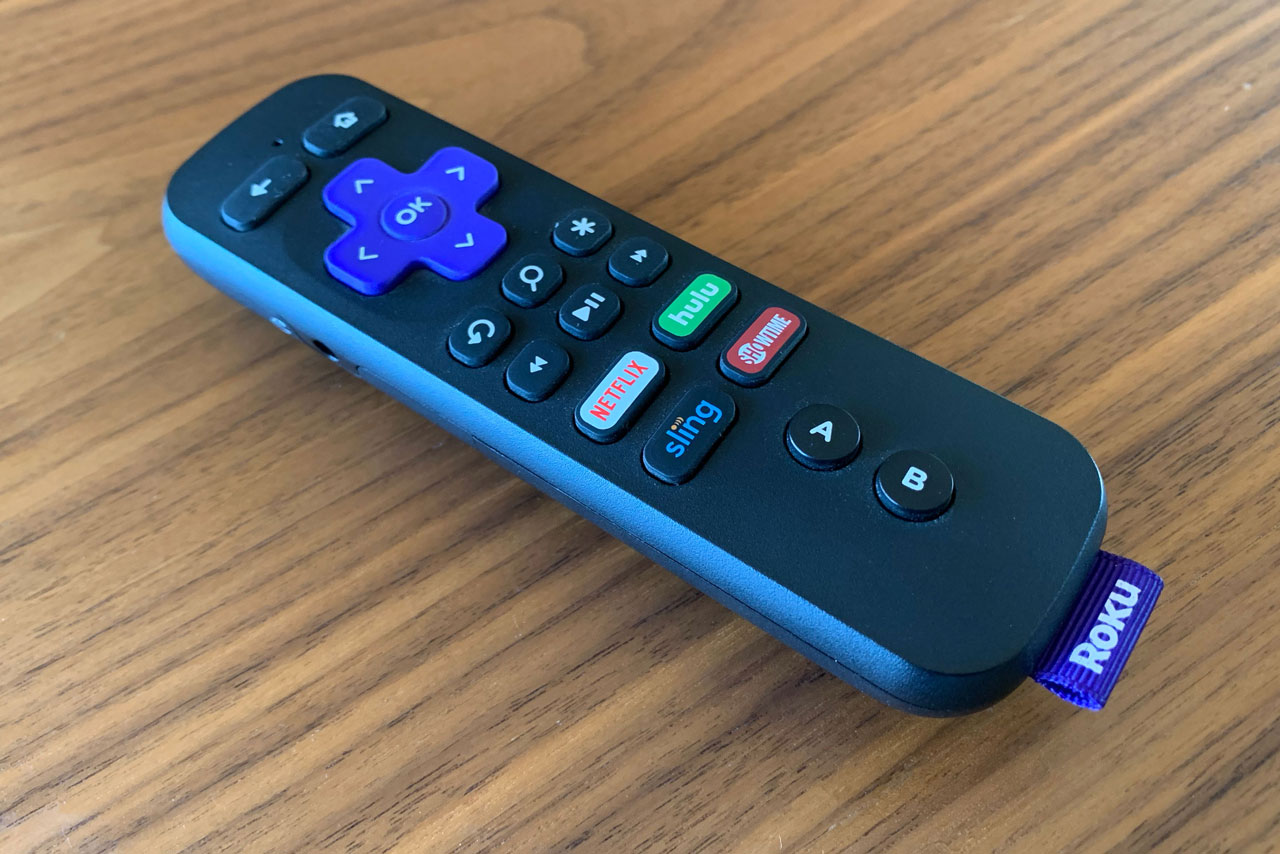 The Roku remote control is the most ergonomic and most practical of its competitors. The buttons are easy to push and not overly sensitive. And, there are quick-access buttons to Netflix, Hulu, and other providers depending on the model. What we like are the size variations of the buttons, so you can actually use this remote in the dark without having to turn on a light or phone to see it. There are also programmable A/B buttons. There have been several variations of the remote over the years (as well as glossy vs. matte black finishes) but the newest remote with a matte finish is our favorite. The design of the remote isn't exactly cutting edge but it makes up for it in practicality. The best thing about the Roku remote is the ability to plug-in headphones. That means you can crank up the latest action film and not wake up the house (or, office if you're trying to keep a low profile). The only ding against the Roku remote controls with a headphone jack is the battery gets consumed extremely fast when leaving a pair of headphones in. You've got to take out the headphones or you might be replacing the batteries every several days. A nice improvement would be a rechargeable remote from Roku. Buy Roku Ultra

Ergonomics (5/5)

Practicality (5/5)

Design (3/5)

Battery Life (1/5)
Summary
Remote controls are so much more comfortable than phone apps, mainly because there are physical buttons to push, allowing you to concentrate on one screen at a time. So, we hope manufacturers continue to package them with media players. There are things we didn't consider like Siri and Alexa integration, but those features are more software related and specific to each platform.