If you were lucky enough to see The Hunt for Red October in theaters for a limited showing last month you can attest that the film does hold up quite well to today's standards. But that's in terms of projection quality and sound. As far as story, acting, directing, cinematography, effects, and the rest of the production The Hunt for Red October is a far better film than most titles released today.
Celebrating the 30th Anniversary since its premiere in 1990, Paramount has put together a Limited Edition 4k SteelBook that presents The Hunt for Red October in Ultra HD for the first time as a single title UHD BD. In case you missed it, the film was bundled in the Jack Ryan 5-Film Collection on UHD BD released last fall.
Update: A plastic case edition of The Hunt for Red October on 4k Blu-ray releases Oct. 5, 2021. Buy on Amazon
The Film
The Hunt for Red October has no shortage of reviews out there covering both theatrical and home media releases, so we'll focus on the quality of this 4k title. However, upon re-watching the film both in the theater and at home in 4k there are moments that have got to bring a smile to your face.
Think about Jack Ryan (Alec Baldwin) and his fear of flying and turbulence. This was an interesting nugget to make part of his character. Given his experience in the military and family status, you'd expect him to be more comfortable in the air. Or, how about when Admiral Greer gets a first look at a photograph of the Red October and calls it a "Big son-of-a-bitch." Oh, how we wish James Earl Jones would do more live acting and not just voiceover work.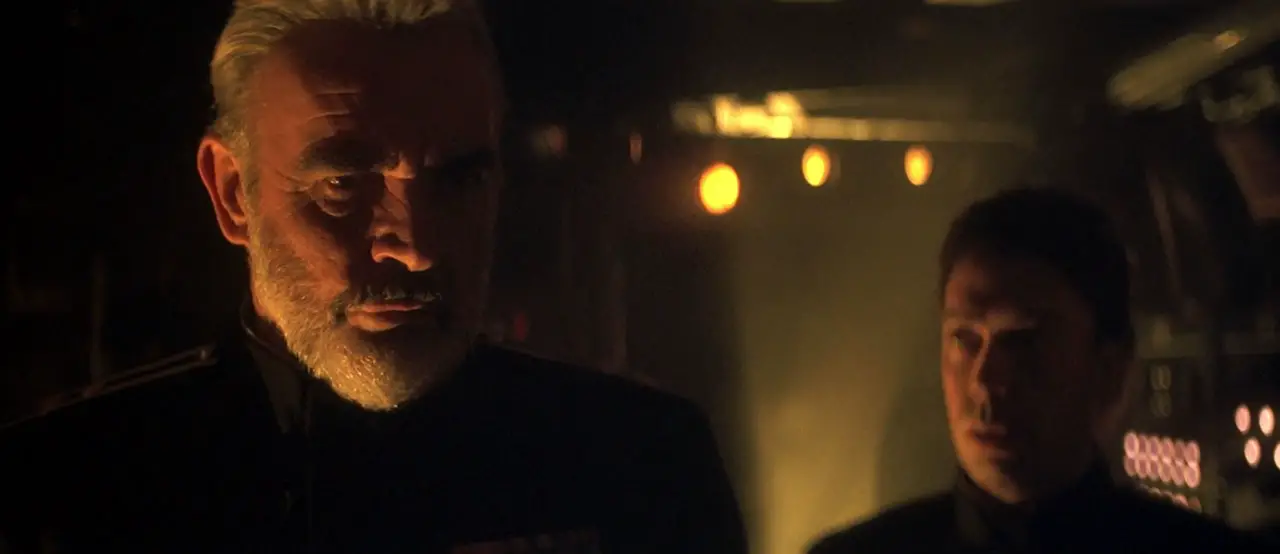 Sean Connery shines when his character Captain Marko Ramius tells his executive officers "There will be no going back" as they argue about bailing on their mission and he casually chews away at his dinner. It's classic Connery, although some may question why he plays a Russian naval captain. But, it's in these scenes where you realize how fitting Connery was for the role (even given his Scottish heritage).
One of the most memorable moments, and a bit of ingenious filmmaking, is how Director John McTiernan transitioned from Russian language to English in the scene between Marko Ramius and his political officer Ivan Putin aboard the Red October. It's so subtle that you barely notice Russians speak English for the rest of the film.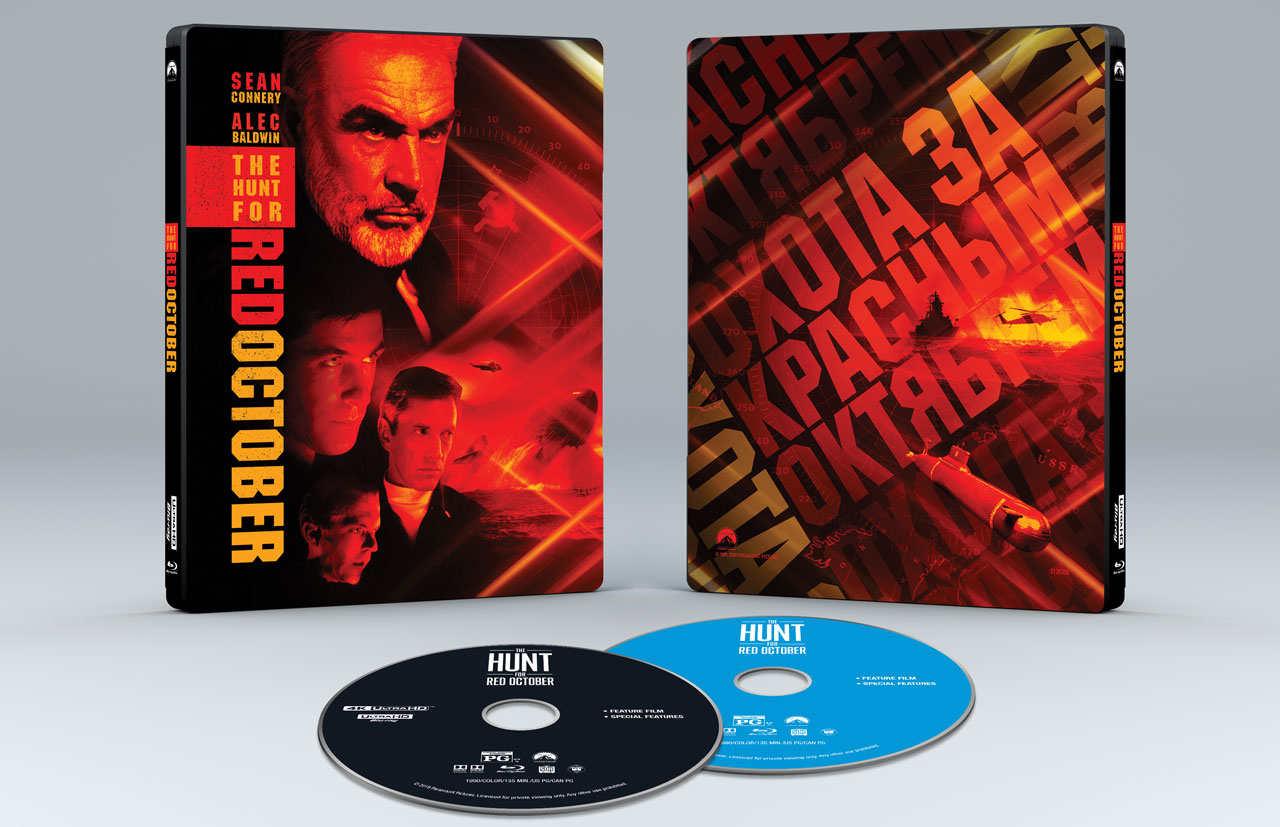 Packaging
The Hunt for Red October comes in a handsome SteelBook case with a half-slipcover providing all the details on the back of the cellophane enclosed package. There's a beautiful image of the "Red October" on the inside spread of the aluminum case that's hardly visible behind a clear-plastic CD holder, and it's almost tempting to yank out the plastic to see it better. On the back, the title of the film in Russian is printed in a bold font reminiscent of the USSR.
Disc Menu
The disc menu isn't that impressive with just a still image of Sean Connery and Alec Baldwin as the backdrop. But really, does it need to be fancy? And, there are just three options on the disc menu screen: Play, Settings, and Scenes. The Settings contain a large selection of audio options but that's about it. More on the audio below.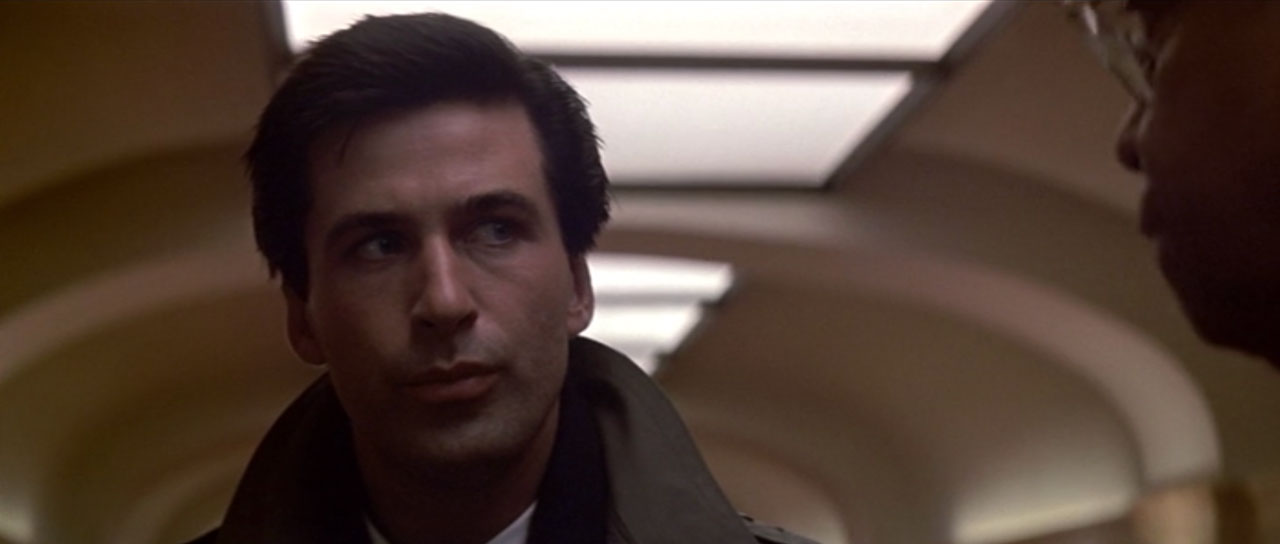 Audio
The audio for The Hunt for Red October was not upgraded to 7.1 channel or Dolby Atmos but rather still offers the same Dolby TrueHD 5.1 soundtrack that goes back to the 2008 Blu-ray release. Winning the Oscar in 1991 for "Best Effects, Sound Effects Editing," the soundtrack is still a remarkable achievement. There are seven different language options besides English ranging from Dolby Digital 5.1 to Mono Dolby Digital. And, you can turn on commentary from Director John McTiernan even on the UHD BD. Subtitles are provided in over two dozen languages including Mandarin, Italian, and Norsk, to name a few. For this review on a Sony UBP-X800M2 4k BD player the audio streamed between 2.8Mbps and 3.0Mbps at 48kHz in TrueHD.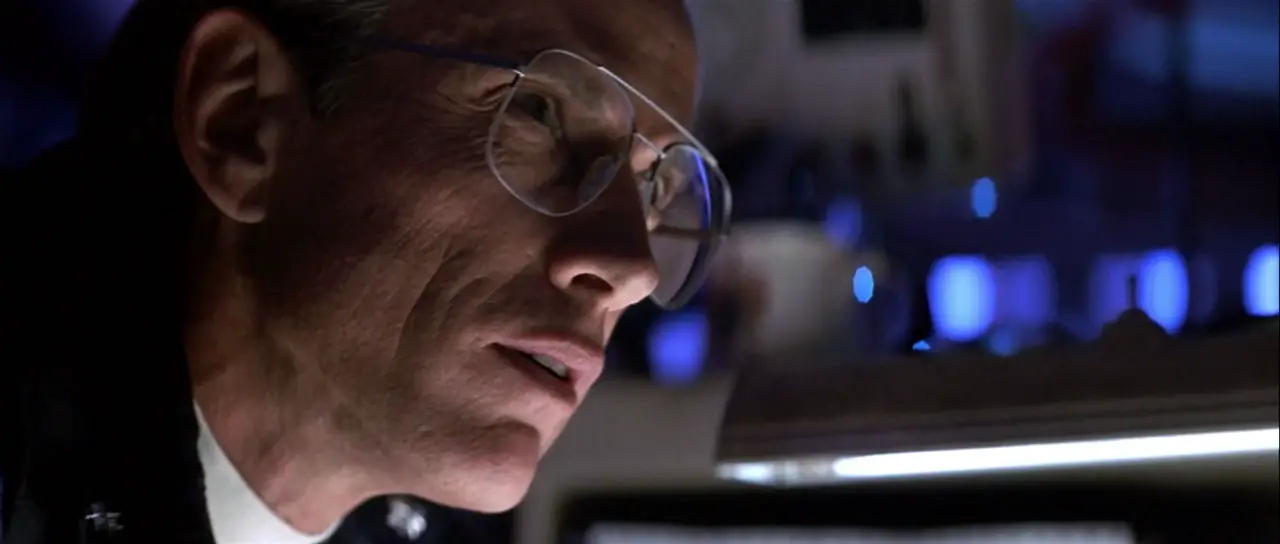 Video
The disc menu doesn't provide any options for video settings so you would have to adjust using the TV or 4k Blu-ray player. The text is obviously super sharp. But the video is a little bit soft especially in the opening scene that is almost devoid of color. It gets better though. In the following scenes with Jack Ryan (Alec Baldwin) more contrast and color emerge, although not as sharp as other films from this decade that have been remastered.
The underwater shots of the submarines, however, look really good. This is what we're here for right? And, many of the interior shots of the sub are exceptional. The footage of Seaman Jones (Courtney B. Vance) and Bart Mancuso (Scott Glenn) are particularly vivid and sharp. Whatever lens DP Jan de Bont used for the closeups and bust shots held focus far more than the wider lenses that were used in this film. Maybe it just has to do more with focal range, but there is a noticeable falloff in sharpness in some of the wider shots.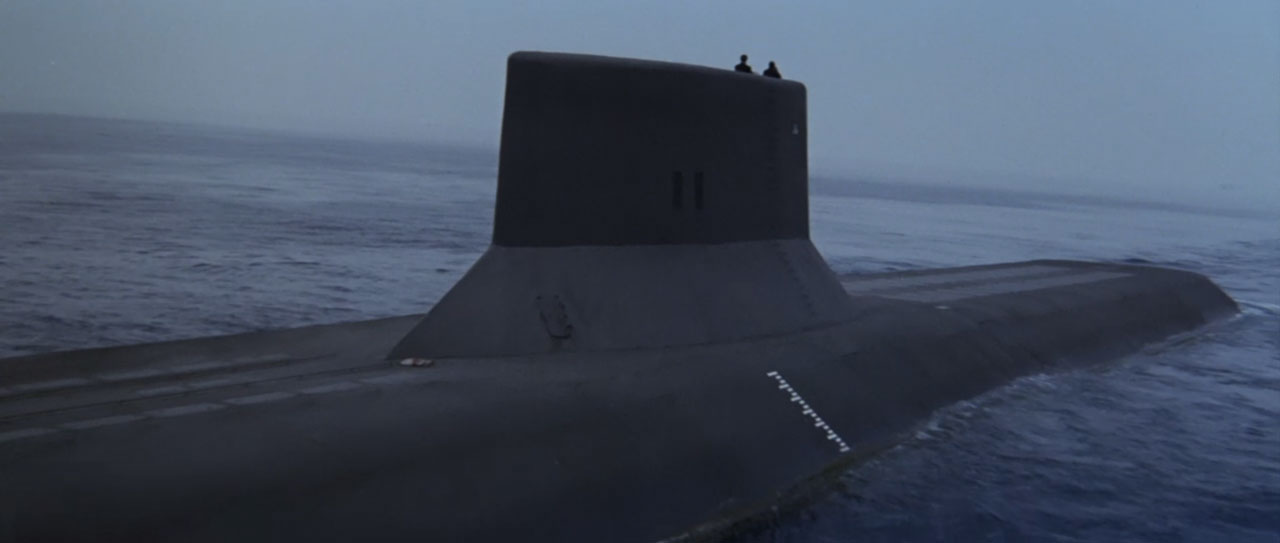 As far as the HDR layer, the added color depth is evident in some scenes but absent in others. It isn't overwhelming, but one might have wished for a bit more detail in the shadow areas. You can fiddle around with some of the black levels and curves on your TV to get more out of the darker zones, but because of some inconsistency in the video overall, there might be loss of contrast in some shots. The final scene, with Ryan and Ramius contemplating their retirement while hiding the Red October somewhere off the coast of Maine, was always an odd one. It's got a heavy blue cast that looks completely fake compared to the rest of the film.
The HEVC video on the 4k Blu-ray averaged between 45 and 53Mbps playing on the Sony UBP-X800M2, occasionally dipping down to 33Mbps and peeking out at times around 72Mbps.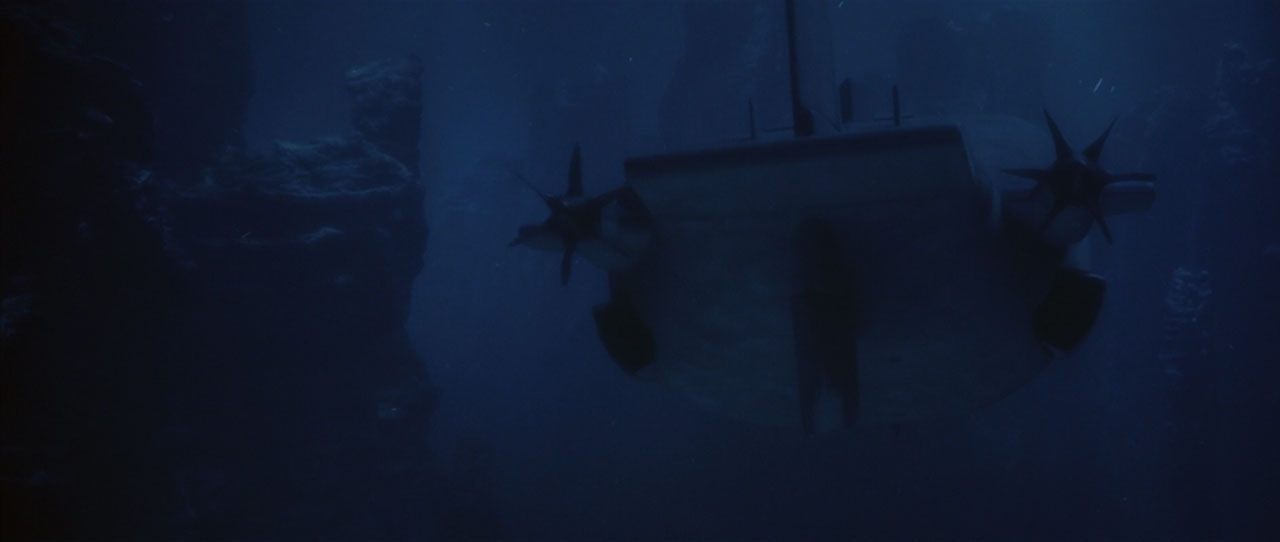 Bonus Features
There isn't anything new on this release. It's essentially the same as the 4k BD included in the Jack Ryan Collection released last fall. However, it's worth noting the Ultra HD Blu-ray includes optional commentary from Director John McTiernan. The Blu-ray also provides optional director commentary along with Behind the Surface bonus and theatrical trailer.
Digital Code
This is a Paramount release, so the digital code provided won't end up part of the Movies Anywhere shared library. Unless, someday Paramount joins the other studios that are MA partners. Anyhow, the insert directs you to ParamountMovies.com where you type in your code and choose where to redeem. It is possible, however, that the code will work with multiple services. Our code worked for iTunes but also with Vudu and FandangoNow. Remember that even if the code redeems the movie in Digital UHD the higher quality is restricted to screens that support 4k.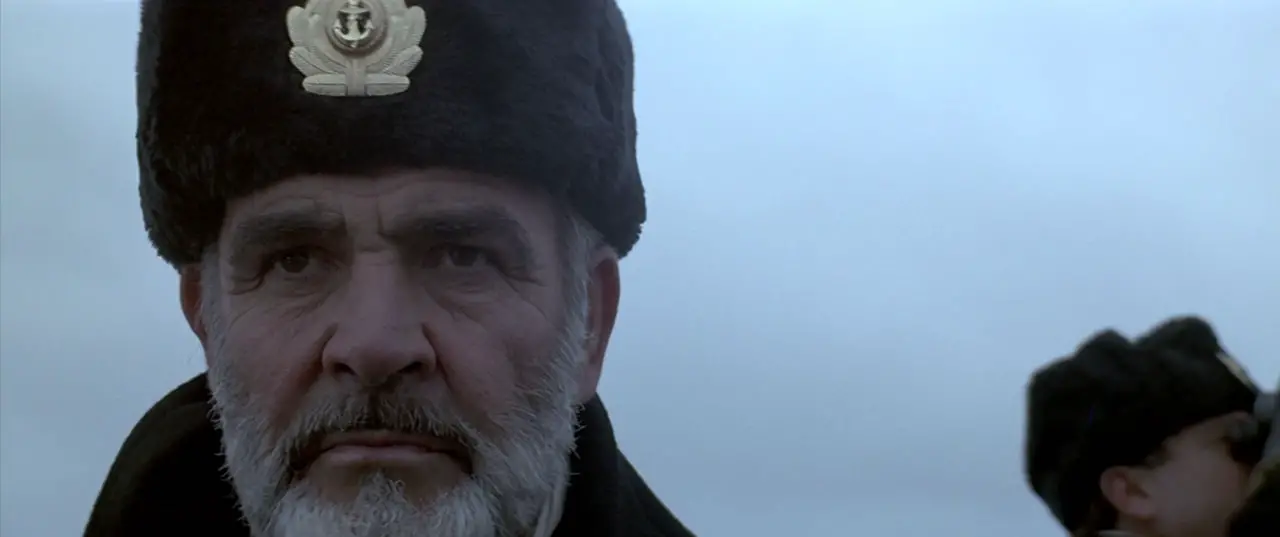 Conclusion
The Hunt for Red October is an unforgettable film that you can watch every year or two and still get something out of it. In 4k with HDR there is a noticeable improvement in sharpness, deeper color, and details in the shadow zones not visible in previous 1080p prints. If you're a fan of Tom Clancy and war films this is one 4k Blu-ray title that's a must-own for your home cinema.
However, if you already own the Jack Ryan 5-Film Collection on UHD BD there's really no need to get this edition unless you want it for the packaging and extra Blu-ray copy.
The Hunt for Red October 4k Blu-ray Scores
Movie
5/5
Video
4/5
Audio
4/5
Extras
3/5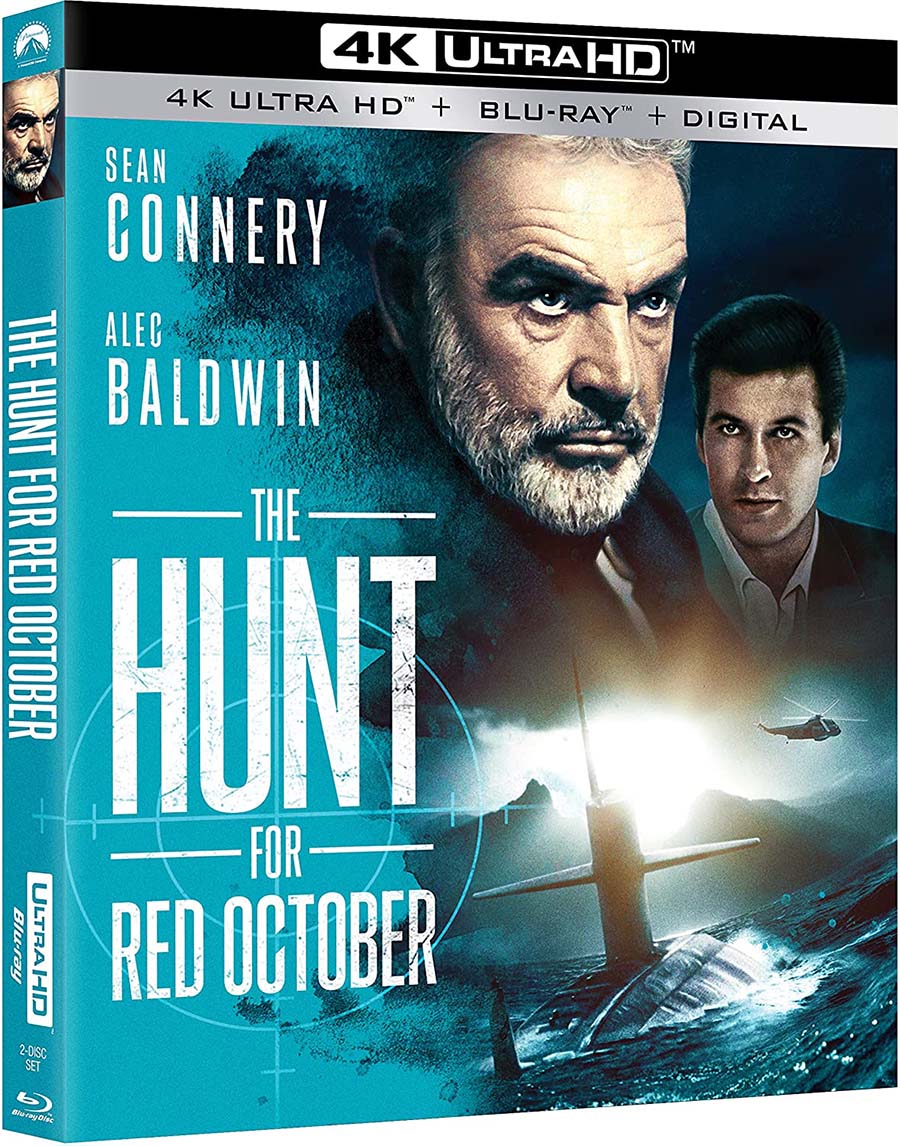 Review originally published Jun 15, 2020.