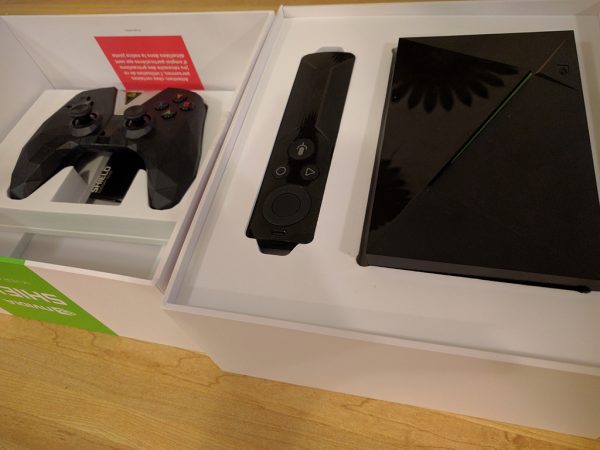 There is no shortage of multimedia streaming devices on the market today – more and more televisions are even shipping with "Smart TV" features included – meaning that consumers have the luxury of being more selective than ever when it comes to choosing the right streaming device for them.
The 2015 Shield TV model was ahead of Amazon and Roku in supporting 4k content [Read our first review], but does the 2017 edition of Nvidia's Shield TV device manage a place in this crowded market? Here are our thoughts on the newest model.
Price: $199.99 (Standard Version) $299.99 (Pro Version) Buy on Amazon
Standard Version: 16 GB Storage, No SD Card Slot, Standard Remote
Pro Version: 500 GB Storage, SD Card Slot, Remote with Earphone Jack
*Standard Version Reviewed
Overview
The Nvidia Shield TV 2017 is a multimedia streaming device capable of streaming content from over 100 apps (including Netflix, Hulu, Amazon Video, and other popular streaming services) to your TV or monitor. What really sets the Shield TV apart, however, is its ability to stream high-end PC games and Android-based titles directly to your TV through Nvidia's GeForce Now service and the device's Google Play compatibility.
How It Works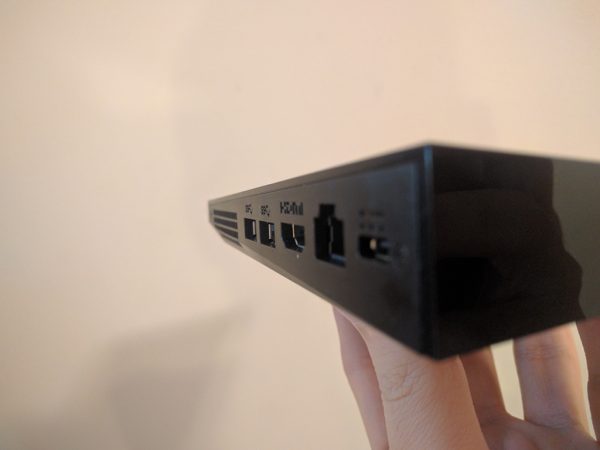 In order to install the Nvidia Shield TV, you just need to plug the device into a power outlet via the available adapter, hook it up to a free HDMI port through the included HDMI cable, and wait for the device to complete a very simple update process.
Yes, that's it. The Shield TV is almost humorously easy to set-up. Once the device is up and running, you can use either the included remote, the included controller, or voice commands to navigate your way through the Shield TV's available list of content and service options.
What We Like
Quite a lot, actually.
First off, this latest version of Shield TV benefits from quite a bit of consumer feedback. Its controller is smaller than the old model, the remote is included at no additional cost, the Shield unit itself is much smaller than the previous version, and heavy-hitters like Amazon Video have been added to the device's content library.
All of those little features do add up, but Shield TV's selling points remain the same as ever. Nvidia seemingly recognized that Shield TV is not going to be the first streaming device you've ever owned, so they went out of their way to help ensure that it is the best you will own. The amount of 4K content available through the Shield is nearly second to none and quality of life features such as intuitive voice commands really reveal their worth over an extended period of time.
However, Shield TV's true calling card is its gaming device functionality. Right out of the box, you'll have access to quite a few worthwhile Google Play titles, including some top-tier games like Metal Gear Rising: Revengeance and The Witness.
That's nothing compared to what GeForce Now offers. For $7.99 a month (or a one-month free trial) you can stream a small library of included PC games (about 60 titles) and can purchase many more PC titles can then be played via the service. Those who own Geforce GTX powered PCs can even stream games from their PC to the Shield device.
What We Don't Like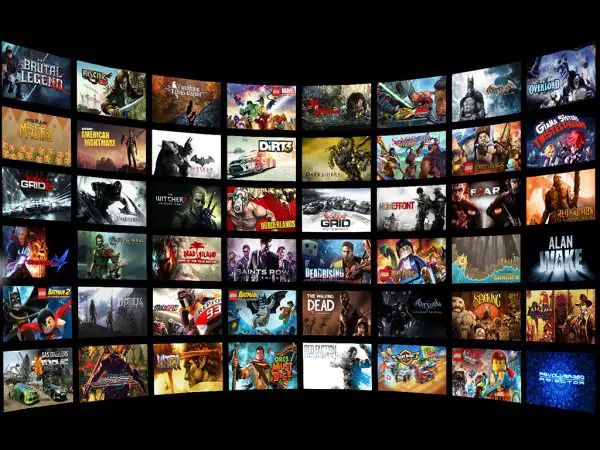 The reliability of GeForce Now depends entirely on your set-up. If you have a strong internet connection (a constant 60 megabits a second or higher) you should be able to consistently enjoy 1080p gameplay streaming. Anything less than that, and you'll likely have to deal with drops in video quality as well as performance speed. Meanwhile, the "PC to Shield" streaming option is only available to those with Geforce GTX PCs.
Final Verdict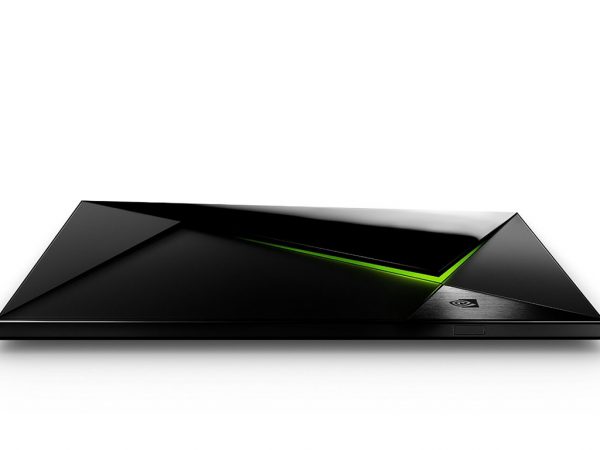 If you don't own a dedicated media streaming device, the Nvidia Shield TV 2017 is a fantastic option. If you're looking for an easy way to stream PC games to your living room (or have a strong internet connection and wish to do the same), the Nvidia Shield TV 2017 is a fantastic option. If you're looking to upgrade your current device to one with more features and more 4K support, the Nvidia Shield TV 2017 is a fantastic option.
If you don't belong to any of those groups, then the Nvidia Shield TV 2017 is simply a great device that may not be right for you at the moment. Buy on Amazon