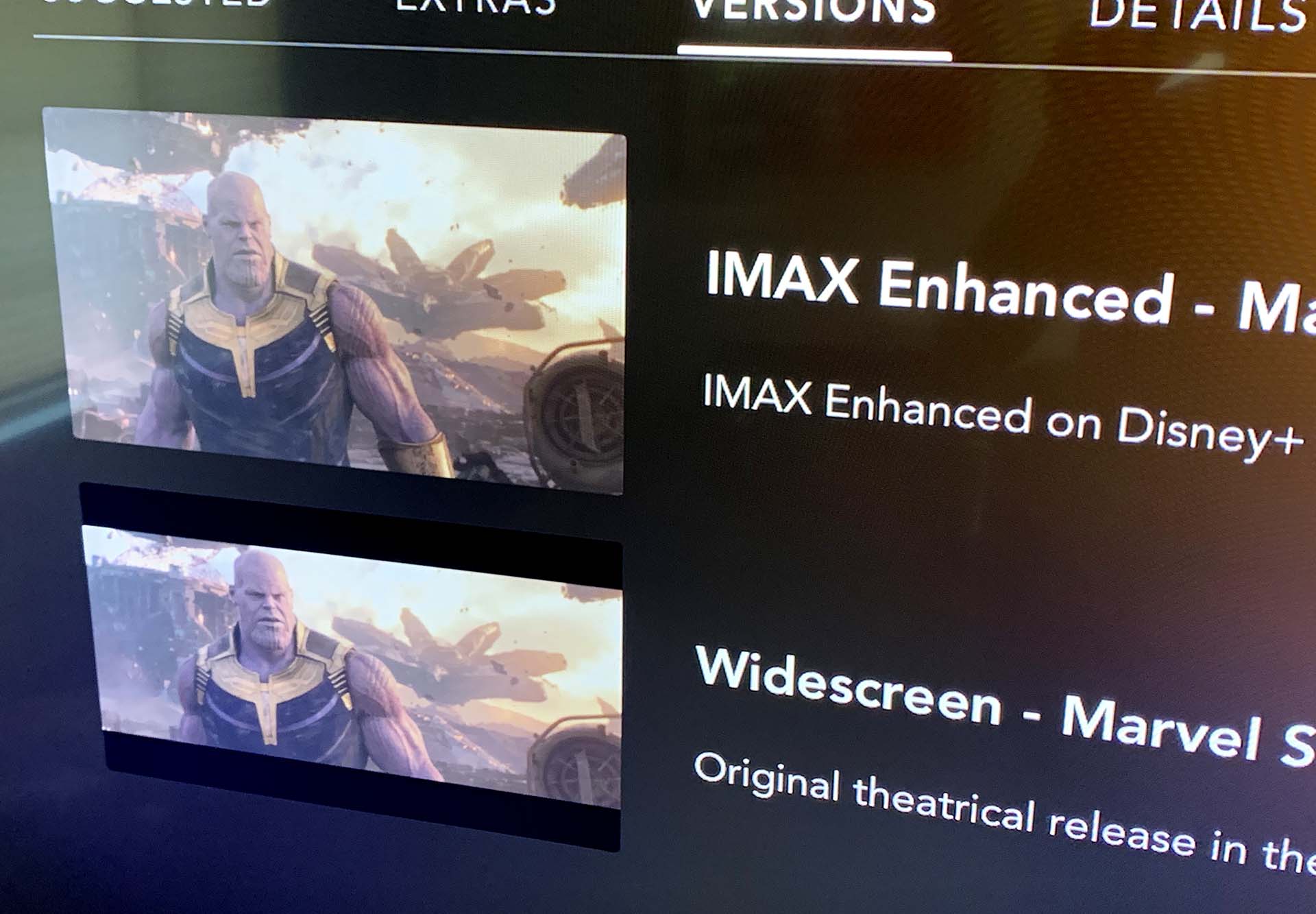 On November 11, 2021 Disney+ added IMAX Enhanced to over a dozen titles from the Marvel Cinematic Universe.
The new format allows the movies to be played, or at least partially played depending on the scene, in 1.90:1 aspect ratio — a format that is more square than typical widescreens but that allows more image area on a 16×9 TV.
The difference is less "letterbox" black bars above and below the image than you would find in 2.39:1 or similar widescreen formats.
To watch the IMAX Enhanced format look for a new section called Versions in the same tab at Extras and Details on Disney+. There, you can choose from the IMAX Enhanced format or Widescreen theatrical format.
IMAX Enhanced Movies On Disney+
Ant-Man and the Wasp
Avengers: Endgame
Avengers: Infinity War
Black Panther
Black Widow
Captain America: Civil War
Captain Marvel
Doctor Strange
Iron Man
Guardians of the Galaxy
Guardians of the Galaxy Vol. 2
Shang-Chi and the Legend of the Ten Rings
Thor: Ragnarok
See a list of 4k, HDR, Atmos, & IMAX titles on Disney Plus.