Are you looking to buy an HDTV for the first time? Here is a guide that will tell you what to look for, what size television to buy, and how to install your high-definition entertainment system. Buying a high definition system can be complicated but here are some tips to make it easier.
High-definition television (HDTV) is revolutionizing the way we watch TV. The term HD refers to the high definition image that HD technology brings us. This new high-resolution format will eventually replace the traditional NTSC format that currently fills most of our channels. And, with the introduction of HD players and recorders, we will be able to watch movies at home that are 5x times sharper than current DVD quality.
But there are things you need to know about before purchasing a high-definition television. It isn't like buying a microwave, getting it home, and plugging it in. Below are some common questions that you should be aware of before investing in high definition.
Shop Amazon for the Best Deals on HDTVs
I bought my HDTV, brought it home, plugged it in and the picture looks bad.
One thing you should be aware of is that most programming is still in NTSC. So if you are looking at NTSC on a large screen that is set to high resolution, it isn't going to get sharper, it is going to get blurrier. Standard NTSC shows need to be viewed in their native format 640×480 lines. On a widescreen (now the preferred standard for HDTVs), NTSC programming will leave black space on either side. It is essentially a square within a rectangle.
I plugged in my HDTV and I can't find any HD broadcasts.
The HD upgrade doesn't just mean you have to buy an HDTV, you also need to upgrade your cable or satellite receiver. Call your service provider and tell them that you want an HD capable receiver. Once you get that installed, you should be able to view HD broadcasts. Keep in mind that if you have satellite service, they may have to install an upgraded satellite dish.
I installed my HDTV and my HD receiver, but I still can't find any HD broadcasts.
HD Broadcasts are normally different channels from NTSC broadcasts. For instance, NBC will be broadcast in traditional format on the usual low number channel that it has been for years. The high definition broadcast could be in a higher number category, for instance in the 900's. This is done so that people who don't have HD can still watch programming in NTSC. However,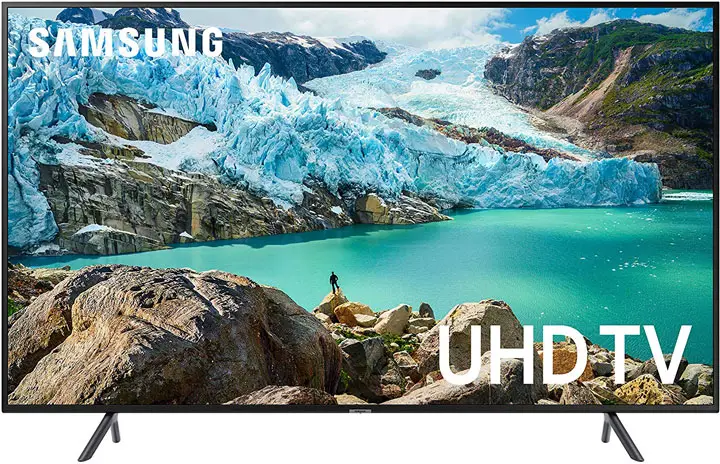 What is 4k Ultra HD TV?
4k TVs (also referred to as Ultra HD or UHD TVs) deliver four times the resolution of HDTVs. The resolution of 3880 x 2160 (often referred to as just 2160p) has twice the amount of horizontal lines and twice the number of vertical lines, therefore delivering four times the amount of pixel data as a 1080p TV.
What is HDR?
HDR (High Dynamic Range) refers to a wider range of color, luminance, and contrast in moving video images. The expanded range is delivered via a data reference within the stream. In home media formats (Digital and Ultra HD Blu-ray) the most common HDR formats are Dolby Vision, HLG, and HDR10/HDR10+. The term is also used in still photography but uses different delivery methods.
What are Dolby Atmos & DTS:X
Dolby Atmos and DTS:X are two different immersive audio formats that allow expanded surround sound to vertical (overhead) locations. The formats are built on 7.1 channel formats but can be experienced on both multi-speaker and sound bar systems.
Shop for Deals on 4k Ultra HD TVs on Amazon
We hope these answered questions clear up some common questions about HDTV and 4k Ultra HD TV. Check out more of our website to learn more about the advantages of HDTV and 4k TV.