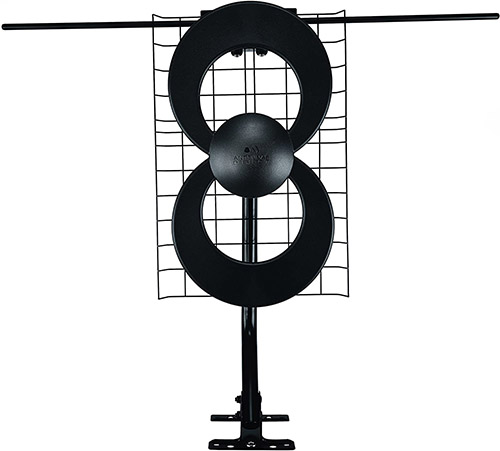 HD channels are available as a public service from broadcast stations across the country — and always free! The video formats are typically available in either 720p (HD) or 1080i (HD) depending on the network and station. 1080p (Full HD) resolution is currently not available over the air, although 4k feeds are currently being tested.
To receive digital HD channels (or Standard-Definition digital channels) all you need is a digital television (or digital receiver) and HD antenna capable of both VHF/UHF to receive the signals free over the air. Then, you scan for available channels using the TV's built-in channel scanner or device like an inexpensive DTV box, Amazon Recast box, or other set-top box.
To find HD channels in your local area you can use the websites AntennaWeb.org or DTV.gov to locate broadcast facilities nearest you by entering your zip code. The results will provide you with directions in which to face your antenna to maximize the signal reception of a specific channel or network.
For more reference on receiving HD channels over-the-air refer to this overview of getting free HD channels.