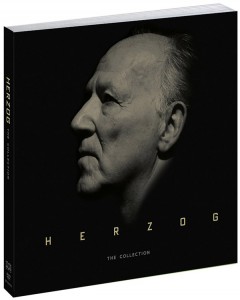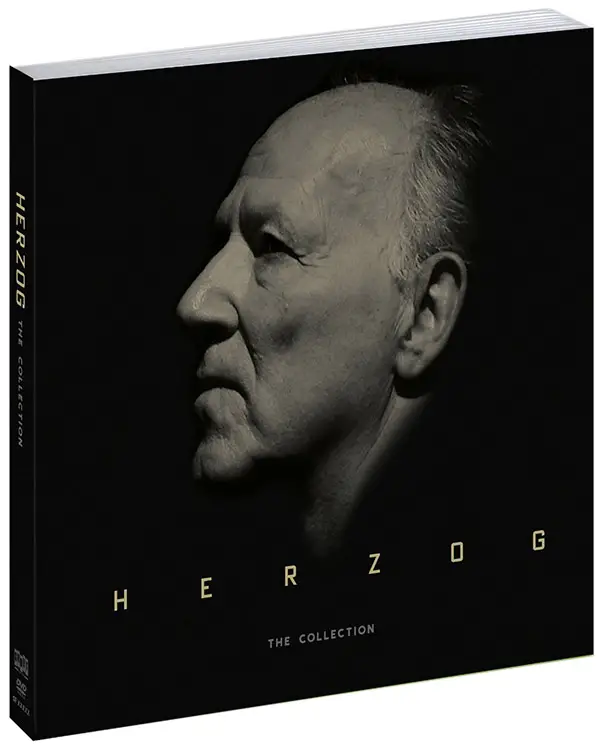 This limited edition 13-Disc collection from Shout! Factory includes 16 Werner Herzog films never before released on high-definition Blu-ray Disc including classic titles such as Aguirre, the Wrath of God, Fitzcarraldo, and Nosferatu the Vampyre.
Herzog: The Collection Bonus Content
– English Audio Commentaries: Even Dwarfs Started Small, Fata Morgana, Aguirre, the Wrath of God, The Enigma of Kaspar Hauser, Heart of Glass, Strozek and Cobra Verde
– German Audio commentaries: Nosferatu the Vampyre, Fitzcarraldo, Where the Green Ants Dream.
– In Conversation – Werner Herzog and Laurens Straub (In German with English Subtitles)
– The Making of Nosferatu The Vampyre
– Portrait: Werner Herzog documentary
– Herzog In Africa documentary
– Theatrical Trailers
EVEN DWARFS STARTED SMALL
LAND OF SILENCE AND DARKNESS
FATA MORGANA
AGUIRRE, THE WRATH OF GOD
THE ENIGMA OF KASPAR HAUSER
HEART OF GLASS
STROSZEK
WOYZECK
NOSFERATU THE VAMPYRE
FITZCARRALDO
BALLAD OF LITTLE SOLDIER
WHERE THE GREEN ANTS DREAM
COBRA VERDE
LESSONS OF DARKNESS
LITTLE DIETER NEEDS TO FLY
MY BEST FIEND
Order
Herzog: The Collection (Limited Edition)
13-Disc Blu-ray Collection.