8K UHD resolution is commonly defined as 7680 × 4320 resolution at 16×9 aspect ratio (although there are other 8k formats). 8k is double the resolution of 4K (2160p) and four-times the resolution of Full HD (1080p) in both height and width dimensions, effectively delivering approximately 33.18 megapixels.
The term "8k" refers to the approximate number of 8000 lines of width resolution in the 7680 x 4320 format.
8K UHD is the highest resolution defined in the ITU-R Rec. 2020 (UHDTV) standard as well as the UHDTV2 format defined in SMPTE ST 2036-1 television standard.
Although there have been tests done in transmitting 8k feeds and 8k TVs are already being sold, we are quite far away from watching 8k TV over-the-air, through service providers, or through digital services. However, both Sony and Microsoft have 8k support on PlayStation 5 and Xbox Series X consoles.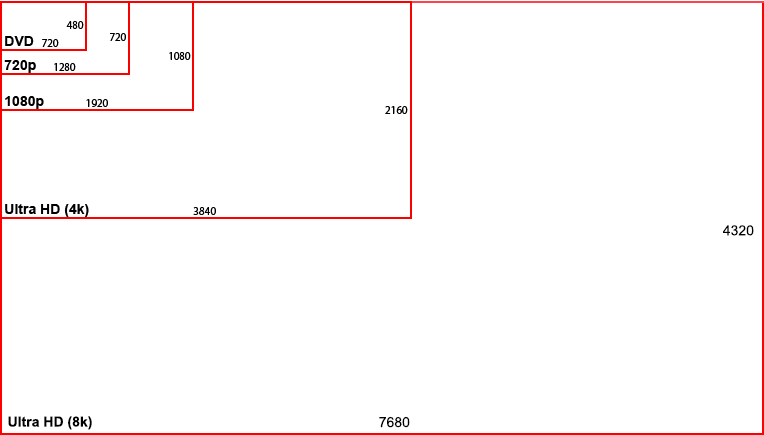 Also Read:
What is 4k Ultra HD resolution?
Is 4k resolution the same as 2160p?
What is HDR?