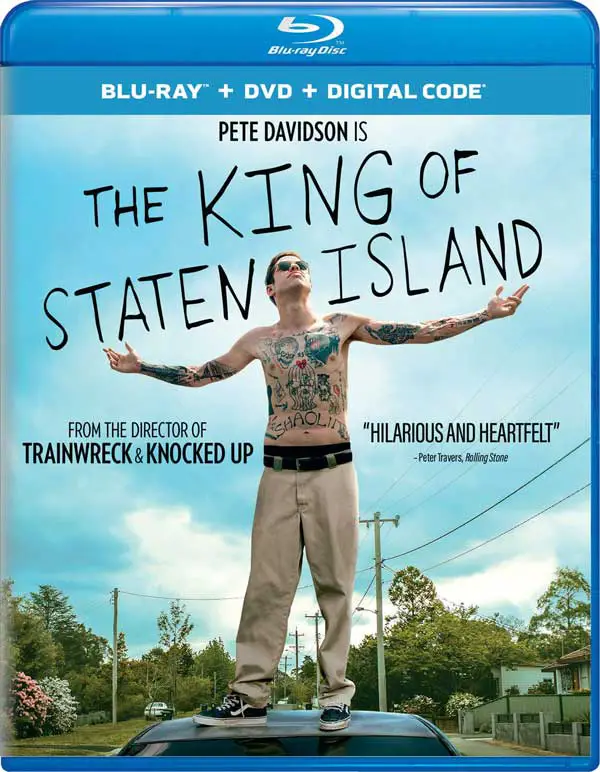 SNL breakout Pete Davidson's story is one that a lot of fans are familiar with. From his struggle with Crone's disease, losing his firefighter father on 9/11, and a self-professed love for botanical refreshment, Davidson has no problem oversharing. So, it would seem natural that he would star in a film based on his life. Here's a review of The King of Staten Island directed by Judd Apatow, who also co-wrote and co-produced the film.
The Movie
In the semi-autobiographical film co-written by Davidson, he plays Scott Carlin, your garden variety twenty-four year old slacker. He hangs out with his buddies, gets high, and quietly hooks up with wannabe girlfriend Kelsey, a girl whose aspiration is to make Staten Island the newer, cooler version of Brooklyn. Scott main's goal in life is the creation of a tattoo restaurant called Ruby Tattoosday (say that five times fast) and he uses his friends as guinea pigs with disastrous, and hilarious results.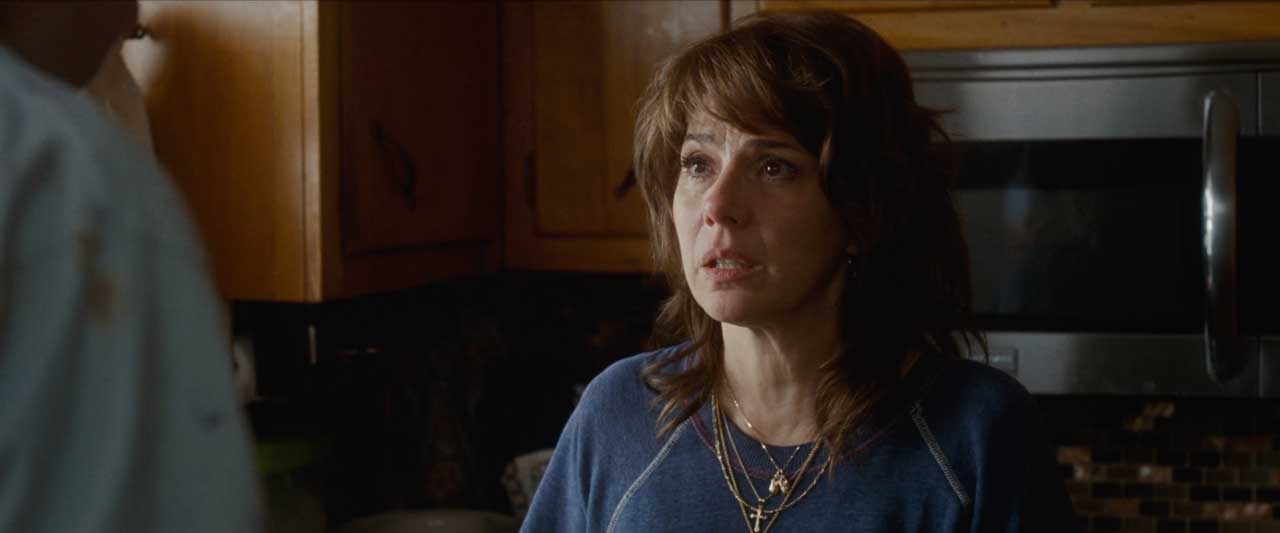 His mother Margie, played by Marisa Tomei, is an enabler. His sister, Apatow's own daughter Maude, vacillates from being furious at him for embarrassing her at her graduation party to being frightened at the prospect he may hurt himself while she's away at college.
The stereotypical slacker lifestyle is nothing we haven't seen before, and just before I started to check out a little, Apatow brings the story to life. Things get interesting when Scott, making a very bad decision, is forced into some self-realization and discovery. As Margie becomes romantically involved with a firefighter, Scott has no choice but to come to grips with his lack of motivation. Apatow smartly deviates from the linear, slacker-gone-good storyline and instead makes Scott's path a little more twisted. In Scott's journey, Apatow wisely shows us that relapse is without a doubt part of recovery.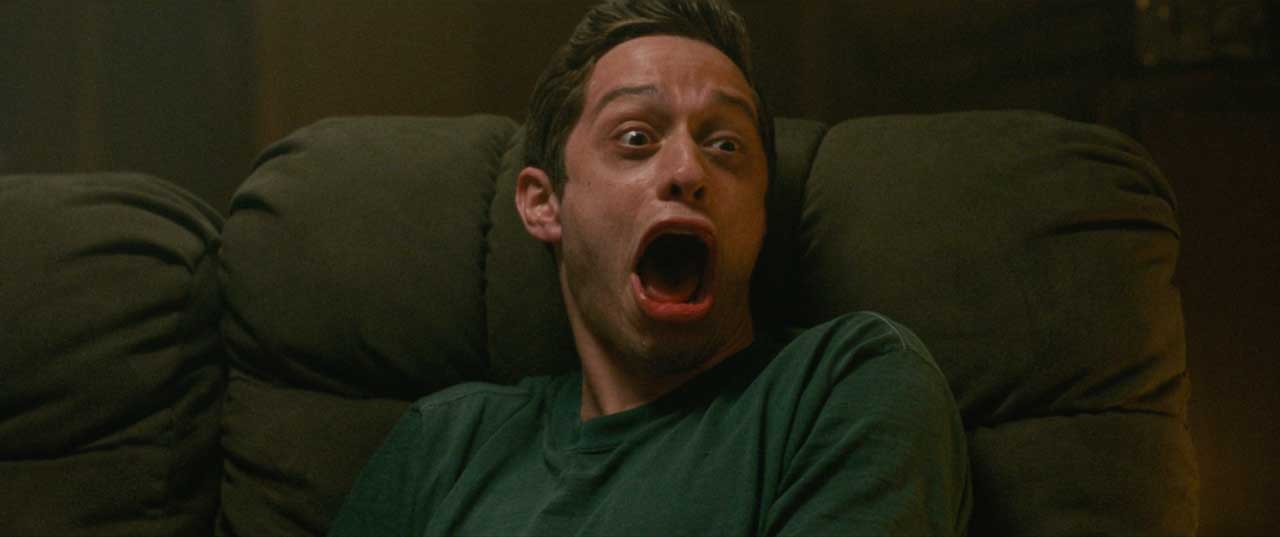 Davidson's portrayal couldn't be more real considering he is playing himself, but it is the supporting cast that is particularly strong. Marisa Tomei puts in a solid performance as a mother just trying to make the best out of a bad situation, and finally giving herself permission to move on with her life. Bill Burr as the boyfriend Ray ends up being more complex than first impressions would indicate, and he, too, doesn't have a contrived path.
Yet, the biggest and best casting surprise is Steve Buscemi playing "Papa", a veteran firefighter who takes Scott under his wing. We normally see Buscemi, who incidentally was a fireman himself before he took up acting, as manic, odd, homicidal or some combination of the three. Here he gives the audience a sweet, subtle performance as someone who sees a little more than just Scott the slacker.
The film's style is reminiscent of Knocked Up, another Judd Apatow slacker fest starring Seth Rogen. As he did with Rogen, Apatow balances Scott's crude and comical moments with some very real development and emotional depth. Yet, Apatow knows not to give us a fully polished "finished" Scott in 136 minutes which is refreshing, real, and appreciated. Pete Davidson fans will be satisfied with the comedy, and there are enough heartfelt touches for those of us who are relatively new to this actor's work, and life.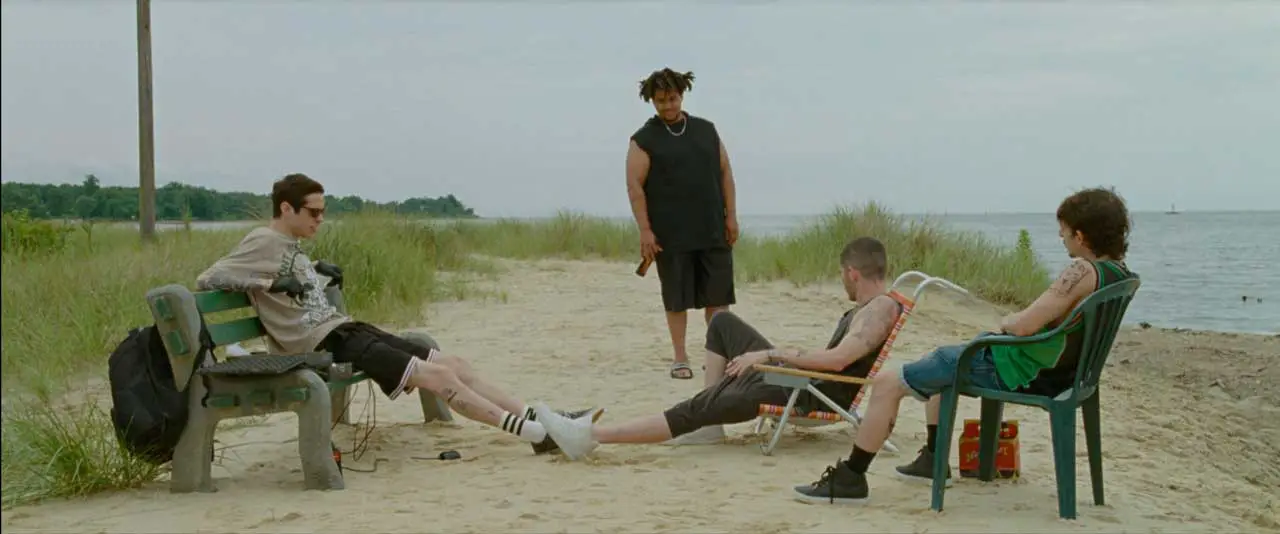 Audio & Video
The Blu-ray's 1080p high definition widescreen with an 2.39:1 ratio has a sharp picture. The colors are quite vivid (even for 8-bit Blu-ray) making those Scott-inflicted tattoos very easy to see.. The audio is clean, and I could hear the dialogue well, meaning I didn't have to jack up my TV's volume! The film features songs, and some diversity of genre, from artists such as Creedence Clearwater Revival, Lil' Wayne, The Go Go's, Kid Cudi, Salt-N-Pepa, Sofi Tukker, and even Rodgers and Hammerstein.
Bonus Material
This Blu-ray is packed tighter than Scott's bong with bonus material. There is a feature commentary with both Judd Apatow and Pete Davidson, gag reel, alternate endings, and some very funny deleted scenes that I felt should have earned a place in the film. Vignettes surrounding the supporting cast in the film are also included, as well as Judd Apatow's production diaries making this set of features very much behind-the-scenes oriented. Particularly touching is the tribute to Scott Davidson with memories from family, friends, and other firefighters who survived 9/11. The film is also dedicated to Davidson's memory as one would expect. The Blu-ray combo edition from Universal Pictures Home Entertainment also includes a DVD and code to redeem a Digital Copy.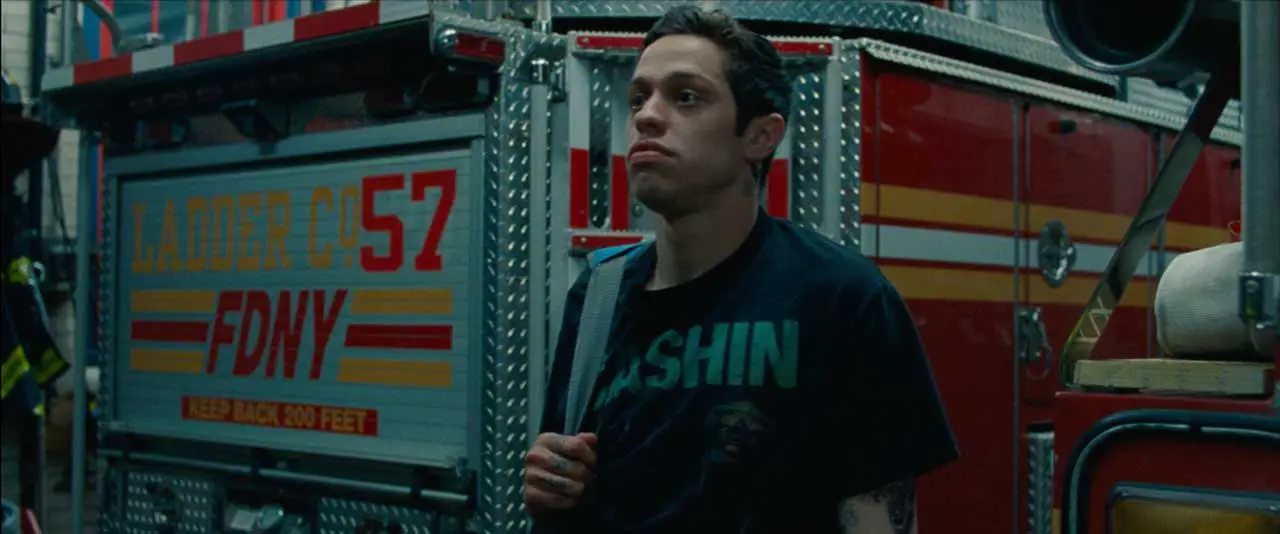 Score
Film: 3.5
Audio/Visual: 4.0
Extras: 5.0
Purchase
The King of Staten Island is available on Blu-ray, DVD, Digital HD/UHD. Buy on Amazon