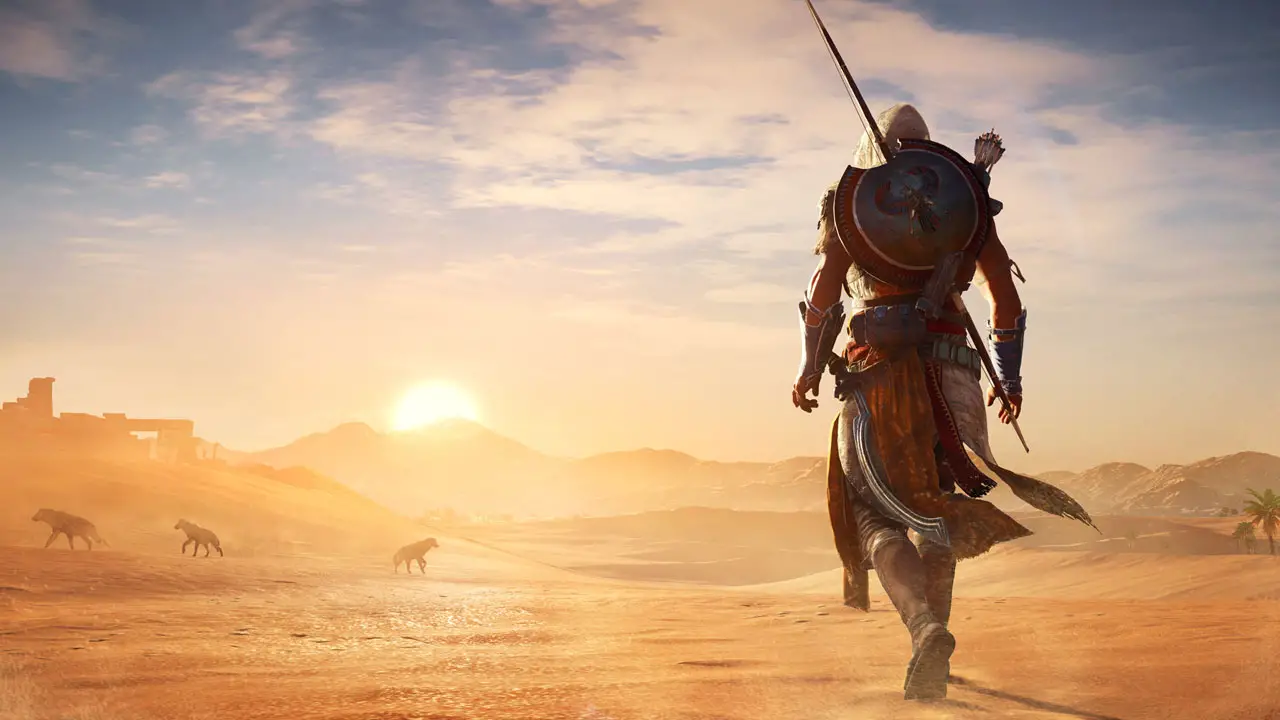 Do you already own a 4k HDR TV or are maybe thinking about buying one to upgrade the quality of your PS4 games? Well, you'll be happy to know the list of games that are encoded with High-Dynamic-Range is growing, and maybe there are some games you already own that you didn't know support HDR! The color specification, often talked about in digital video, adds more color depth, luminance and contrast to color — creating almost lifelike scenes that surpass that of HD and non-HDR 4k TVs.
PS4 HDR titles include Battlefield 1, Final Fantasy XV, Mass Effect: Andromeda, The Elder Scrolls franchise and more!
HDR is supported on PlayStation 4 consoles including PS4, PS4 Slim, and PS4 Pro. Here's a list of the games. If we are missing a title please let us know in the comments below. Thanks!
List of Playstation 4 HDR Video Games
Assassin's Creed Origins (PS4)
Battlefield 1 (PS4)
Call of Duty: WWII (PS4)
Chess Ultra (PS4)
Destiny 2 (PS4)
Deus Ex: Mankind Divided (PS4)
Dissidia Final Fantasy NT (PS4)
Everybody's Golf (PS4)
F1 2017 (PS4)
FIFA 18 (PS4)
Final Fantasy XV (PS4)
Gran Turismo Sport (PS4)
Guacamelee! 2 (PS4)
Here They Lie (PS4)
Hitman: The Complete First Season (PS4)
Homefront: The Revolution (PS4)
Horizon Zero Dawn: The Frozen Wilds (PS4)
Horizon: Zero Dawn (PS4)
Hustle Kings (PS4)
inFAMOUS: First Light (PS4)
inFAMOUS: Second Son (PS4)
Injustice 2 (PS4)
Knack 2 (PS4)
L.A. Noire (PS4)
Madden NFL 18 (PS4)
Mantis Burn Racing (PS4)
Mass Effect: Andromeda (PS4)
Matterfall (PS4)
Metal Gear Survive (PS4)
Middle-earth: Shadow of War (PS4)
MLB The Show 17 (PS4)
Monster Hunter: World (PS4)
MotoGP 17 (PS4)
NBA 2K17 (PS4)
NBA 2K18 (PS4)
Nex Machina (PS4)
No Man's Sky (PS4)
Project CARS 2 (PS4)
Raiders of the Broken Planet (PS4)
Ratchet & Clank (PS4)
Redout: Lightspeed Edition (PS4)
Resident Evil 7: Biohazard (PS4)
Resogun (PS4)
Shadow of the Colossus (PS4)
Snake Pass (PS4)
Sniper: Ghost Warrior 3 (PS4)
The Elder Scrolls Online: Morrowind (PS4)
The Elder Scrolls Online: Orsinium (PS4)
The Elder Scrolls Online: Tamriel Unlimited (PS4)
The Last Guardian (PS4)
The Last of Us Remastered (PS4)
The Surge (PS4)
The Witcher 3: Wild Hunt (PS4)
The Witness (PS4)
Tom Clancy's Ghost Recon: Wildlands (PS4)
Uncharted 4: A Thief's End (PS4)
Uncharted: The Lost Legacy (PS4)
WipEout Omega Collection (PS4)
Last Updated: Feb. 12, 2018
Get more video game news in our dedicated category!