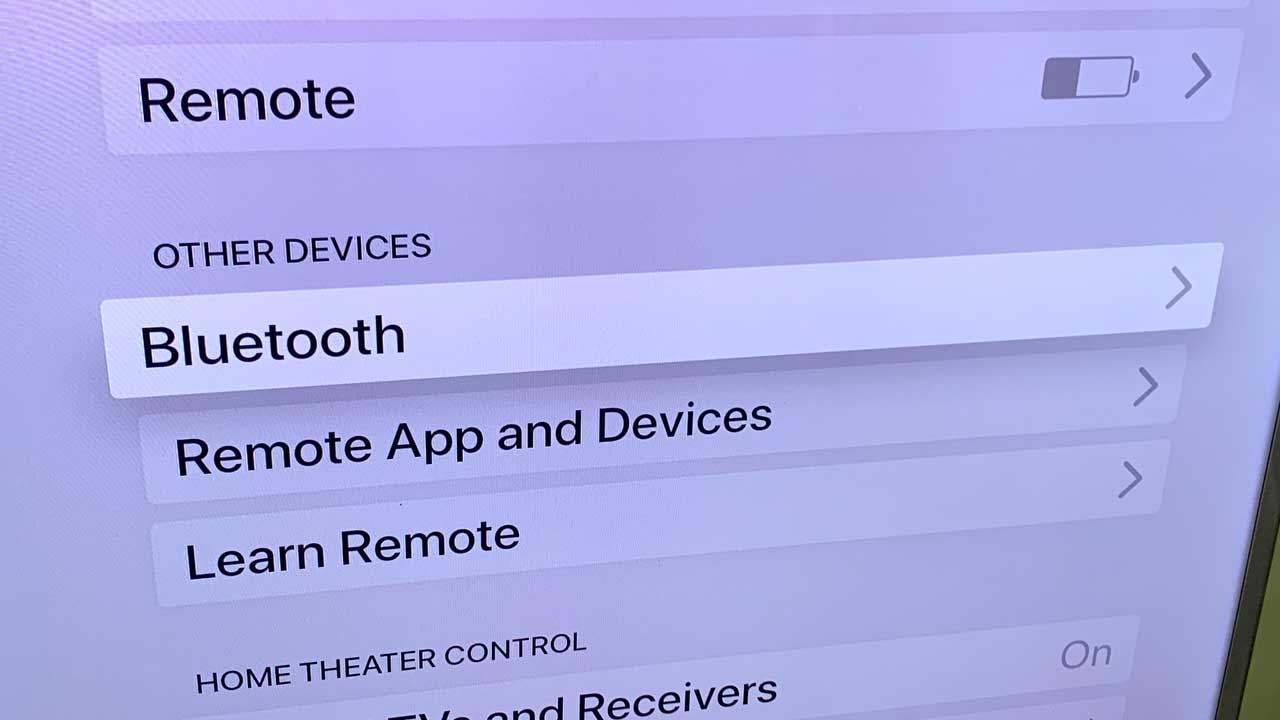 Want some privacy watching your favorite TV show or movie? Here's how to listen to Apple TV with wireless Bluetooth headphones or earbuds.
Go to the Settings on Apple TV's Home screen

Be sure to turn Bluetooth off on any devices nearby such as iPhones, iPads, or MacBook Pro that may interfere with the Apple TV connecting to your headphones

Go To Remotes and Devices on Apple TV

Scroll Down to Bluetooth

Look through My Devices and select the device you want to pair

Turn on the Bluetooth headphones or AirPods you want to use (be sure the device has battery power and is in pairing mode)

Select Connect Device

Note 1: You may have to try several times before the device will connect

Note 2: You can also pair Game Controllers on this screen

Note 3: Apple TV will only let one audio stream so the HDMI audio will be disconnected

Click Menu to get back to Apple TV Home. Now watch TV shows, movies and other content streaming on Netflix, Apple TV+, Movies Anywhere, Vudu and other services

The Apple TV remote should be able to control the volume of your wireless headphones or AirPods
Shop for wireless Bluetooth headphones on Amazon!