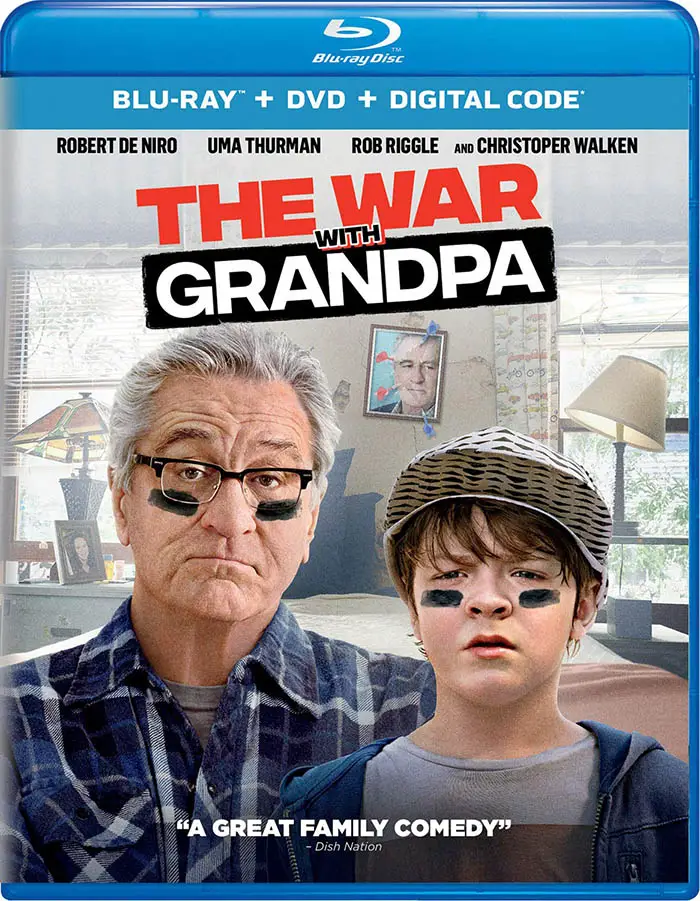 Title: The War with Grandpa
Format: Blu-ray Disc
Release Date: Dec. 22, 2020
MSRP: $34.98 | Price: $22.96 Buy on Amazon
Description: The War with Grandpa (2020) was directed by Tim Hill and stars Robert De Niro, Uma Thurman, Cheech Marin, Jane Seymour, and Christopher Walken. On Blu-ray, the film is presented in 1080p at 1.85:1 aspect ratio. Audio is provided in English DTS-HD Master Audio 5.1 and Spanish DTS Surround Sound 5.1. Subtitles are provided in English SDH and Spanish.