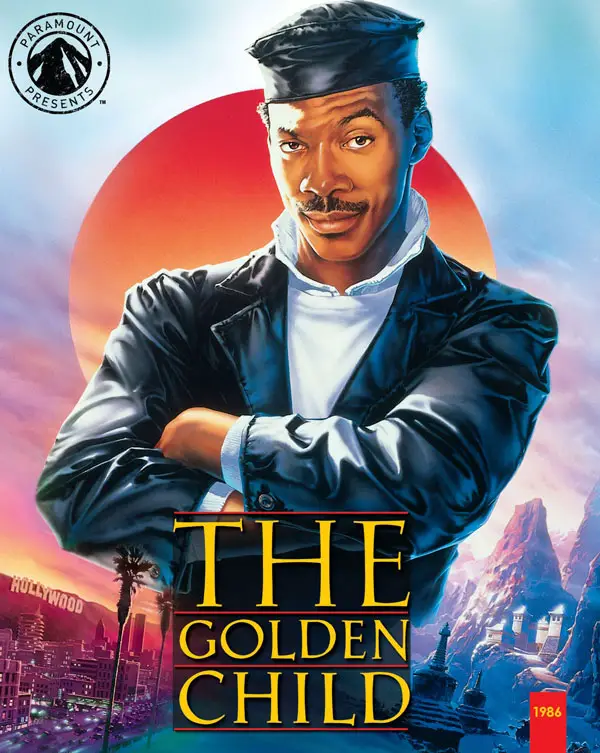 Title: The Golden Child (1986)
Format: Blu-ray
Release Date: Dec. 1, 2020
Price: $24.99 Buy on Amazon
Newly remastered from a 4K film transfer under the supervision of director Michael Ritchie, this hit action-comedy comes to Blu-ray for the first time as part of the Paramount Presents line. The limited-edition Paramount Presents Blu-ray Disc is presented in collectible packaging that includes a foldout image of the film's theatrical poster and an interior spread with key movie moments. The film will also be available on 4K Ultra HD Digital.
Eddie Murphy is "the Chosen One," a social worker on a madcap mission to find "the Golden Child," a young boy possessing mystical powers. Joined by Kee Nang (Charlotte Lewis), they'll battle the countless henchmen of Sardo Numspa (Charles Dance), the mysterious and evil cult leader holding the boy captive. It's a dangerous quest, complete with obstacle courses and a mythical amulet, sharply combining Murphy's wit with eye-popping special effects for an unforgettable adventure.
The Paramount Presents Blu-ray includes a new featurette on the Making of The Golden Child, as well as access to a Digital copy of the film and the theatrical trailer.