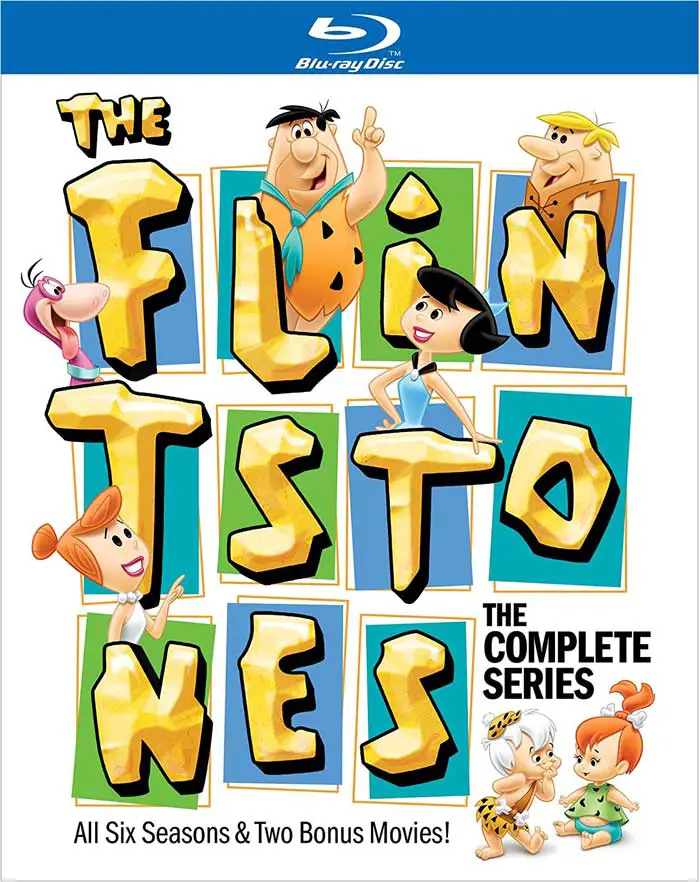 Title: The Flintstones: The Complete Series
Format: Blu-ray Disc
Release Date: Oct. 27, 2020
MSRP: $84.99 Price: $60.99 Buy on Amazon
Warner Bros. has compiled all six seasons of The Flintstones into a 10-disc Blu-ray set. The edition also includes two bonus movies along with all 166 episodes in high-definition 1080p resolution. Audio is provided in mono Dolby Digital 2.0. The new edition celebrates 60 years since The Flintstones premiered on ABC in 1960.