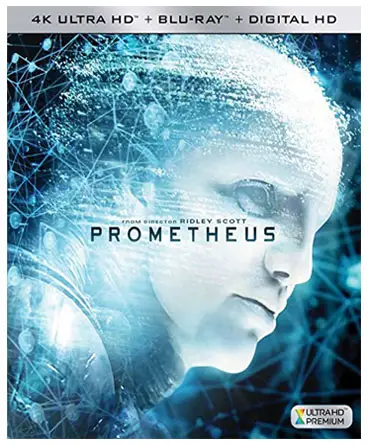 Title: Prometheus
Format: 4k Blu-ray
Release Date: Aug. 15, 2017
Purchase: 4k Blu-ray | Blu-ray
Description: The prequel to Alien: Covenant, Prometheus was released on Sept. 15, 2015 to Blu-ray and to 4k Ultra HD Blu-ray on Aug. 15, 2017. On Ultra HD Blu-ray, Prometheus features 4-times the resolution of 1080p at 2160p with High Dynamic Range (HDR) color enhancements. The combo edition includes the extras provided in previous Blu-ray releases, as well as a Digital Copy.