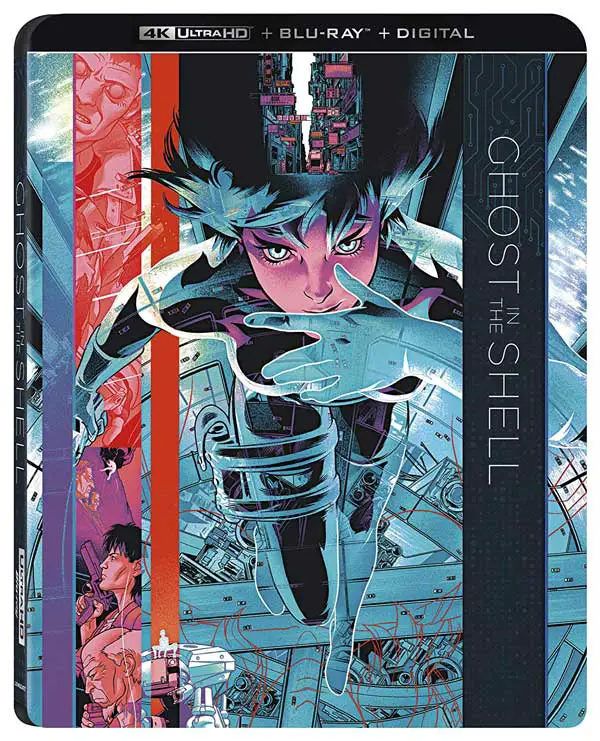 Lionsgate has upgraded the now-classic Japanese animated film Ghost in the Shell to 4k Ultra HD Blu-ray. The new mastering has also allowed the distribution of the movie in Digital 4k UHD with Dolby Vision HDR and Dolby Atmos audio on platforms such as Apple iTunes. And, to celebrate its 25th anniversary there have been limited theatrical showings, offering a rare window to catch Ghost in the Shell on the big screen. 
Written by Kazunori Itō and directed by Mamoru Oshii, the feature anime film is based on the seinen manga series created by Masamune Shirow. The movie and franchise (which consists of books, television series, video games, and subsequent films after Ghost in the Shell), contributed to the cyberpunk genre and influenced many anime features to follow. The film has been an influence for live-action movies as well. In fact, The Wachowskis used Ghost in the Shell to pitch The Matrix to Warner Bros. producers.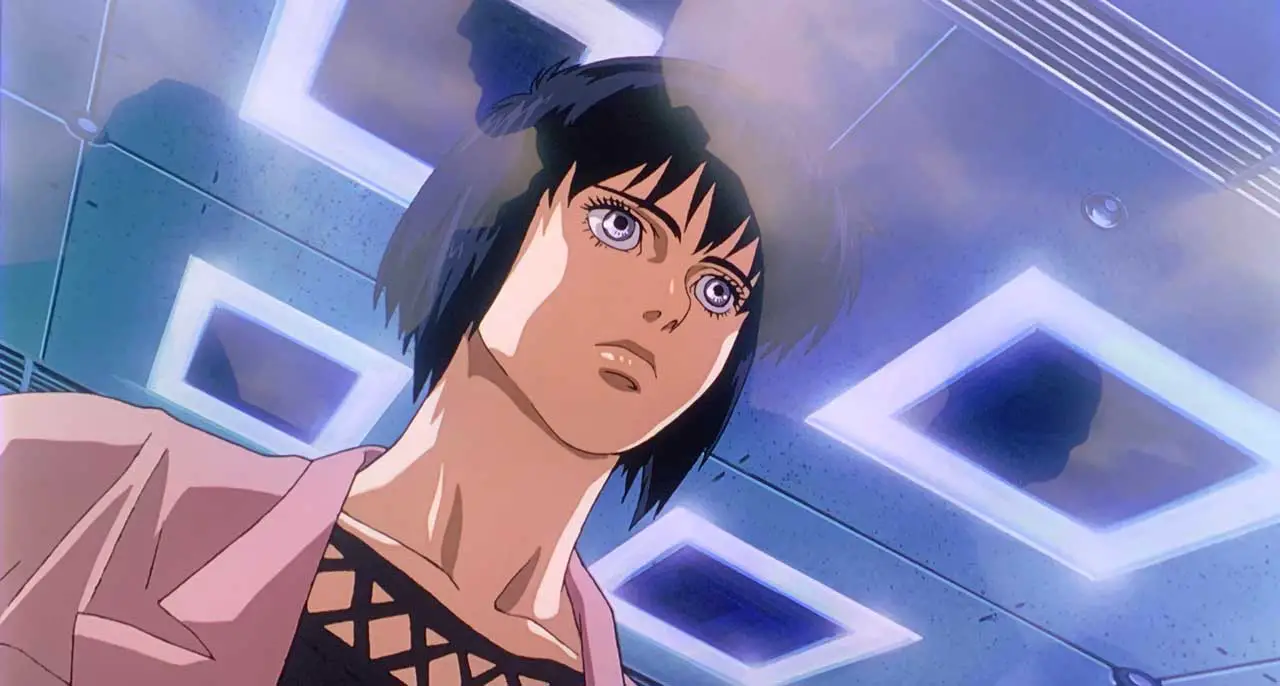 I think of Ghost in the Shell as the Blade Runner of animation. The futuristic setting in a dystopian society, impact of artificial intelligence and cyborg/synthetic beings, and even cinematography at times are reminiscent of the Ridley Scott masterpiece as well as other science fiction films in the same genre. It's hard not to think of Stanley Kubrick's 2001: A Space Odyssey and Andrei Tarkovsky's Solaris as influential to Ghost in the Shell. 
Earlier references can also be made to William Gibson's novel Neuromancer , published even before the explosion of the World Wide Web, that envisioned a "connected" world that could be hacked into. Mamoru Oshii said of his inspiration for Ghost in the Shell, "There are only a few movies, even out of Hollywood, which clearly portray the influence and power of computers." 
While it's hard to find a movie these days that doesn't relate in some way to computing and networking (especially in the dawn of social media), there are very few that are as pioneering as Ghost in the Shell. However, The Matrix, Avatar, Her, and Ex Machina are a few movies premiering within the last 20 years take on cyberpunk topics such AI, hacking, and the "ghost" within.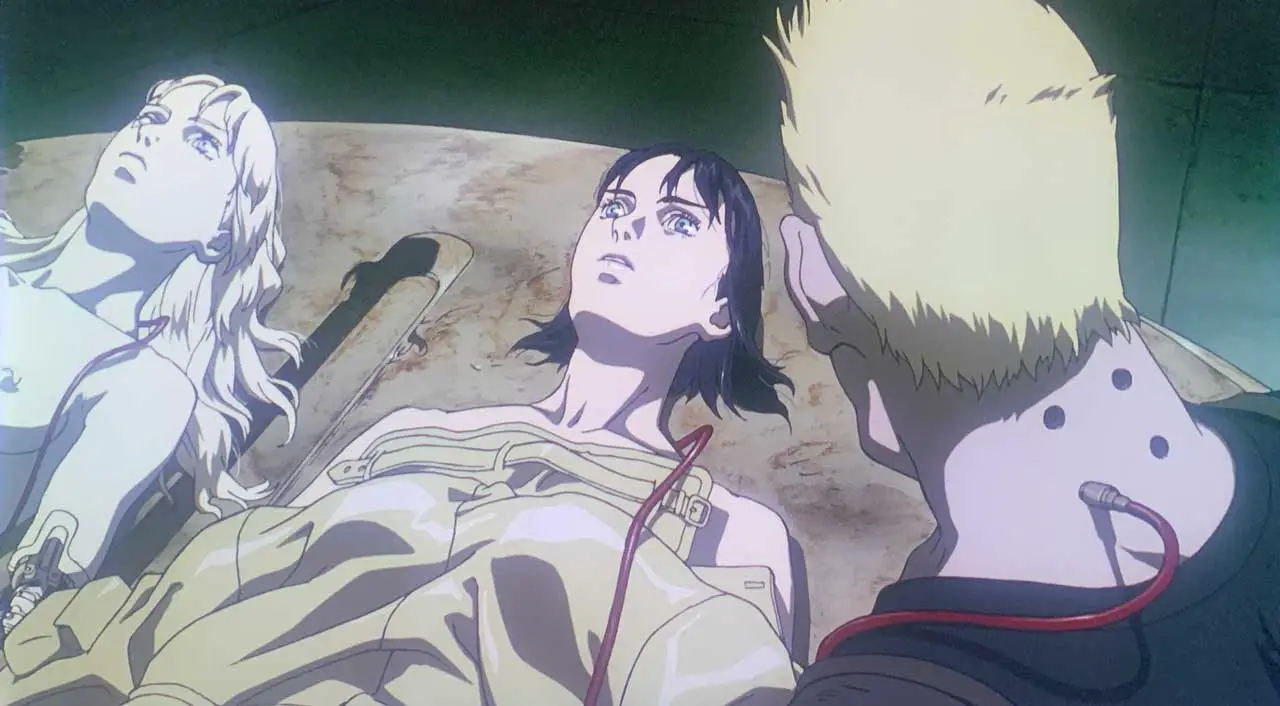 Video
The 4k upgrade to Ghost in the Shell is a huge improvement over previous 1080p Blu-ray and Digital SD/HD formats. And, with HDR the images go beyond an increase in sharpness. Check out some of the color in the still shots from the 4k Blu-ray presentation. Color is not overdone, but has what you might call a "manga" palette that doesn't display a wide range of color values but rather a subdued palette that almost resembles the printed manga books.
There are times when I wish there was more contrast and deeper black levels, as some scenes have an almost washed-out look as if a grey screen was placed over the image. Other scenes, however, really pop with color and contrast. Compared to today's standards you might say there is a lack of color grading consistency. But viewers should keep in mind this is animation, not film or video. The number of hours just to render all the cells in a feature-length film of this quality is quite remarkable.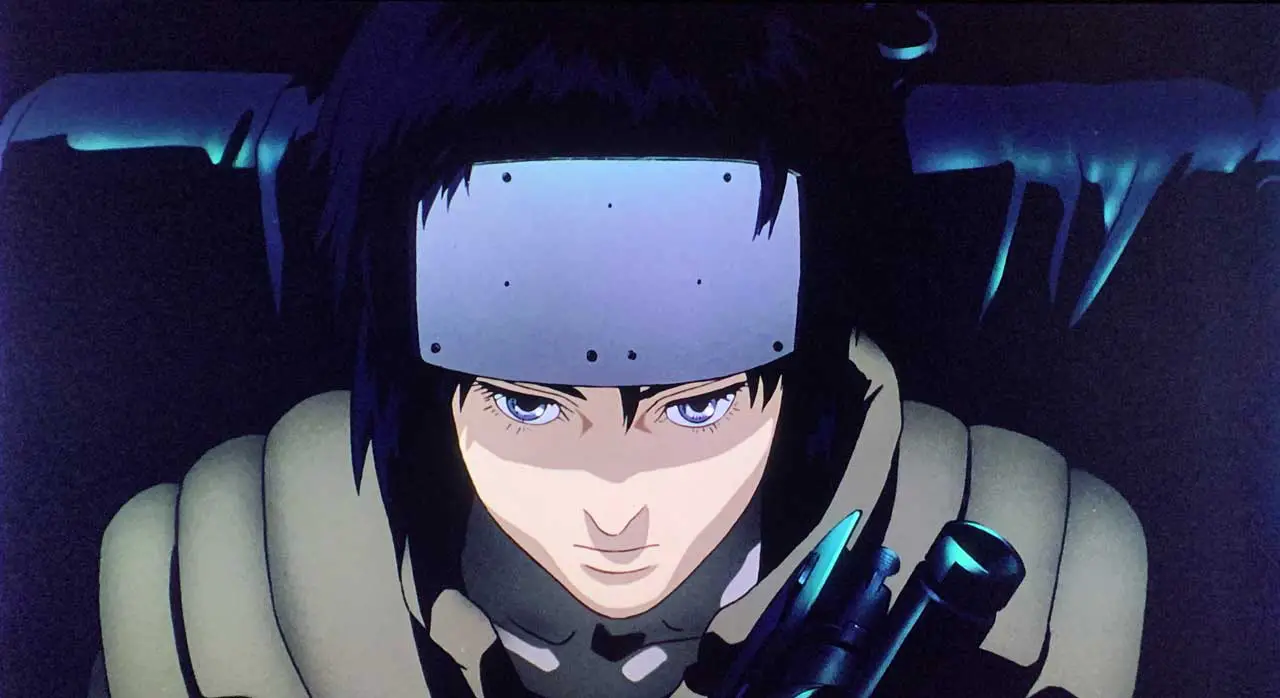 Audio
The Dolby Atmos soundtrack (in both English and Japanese) renders a mainly centralized delivery, meaning, there is not much to hear in terms of surround or spatial qualities. But, the beautiful soundtrack from composer Kenji Kawai is crisp and mesmerizing, providing the eerie underscore to the futuristic tale. 
Since the original film was mixed in Japanese, we definitely suggest listening in its native language rather than English dubs. There is something authentic about hearing Ghost in the Shell in Japanese, even though lip synching in animation is less critical than in live-action productions. However, non-Japanese speakers can turn on English subtitles for translations. 
One might notice the dialogue at times sounds as if it was all recorded in the same room. If the movie has one flaw, this might be it. There is a lack of ambient sounds in Ghost in the Shell that would have made each scene more distinct. Take for example the scenes in Chapter 10, most of which all sound the same. If it were not for some background music the audio would be really flat and non-distinct. Audio should, if done well, present a visual image by itself. 
There are "Atmos" moments though. Some of the gunshots in the film definitely hit those subwoofer zones, and other machine sounds that tap into lower tones provide a sense of realism to the film. When listening to Ghost in the Shell at higher volumes you definitely have more appreciation for the audio editing, music, and sound composition. 
Extras
Bonus features on the Ultra HD Blu-ray include a full-length audio commentary with Mary Claypool (Animation Writer and English Language Scriptwriter), Eric Calderon (Animation Producer and Writer), Richard Epcar (Voice of "Batou"), and Charles Solomon (Animation Historian and Critic). There are also two featurettes: "Accessing Section 9: 25 Years into the Future" and "Landscapes & Dreamscapes: The Art and Architecture of Ghost in the Shell." On the 1080p Blu-ray only you'll find a Production Report & Digital Works featurette and theatrical trailer.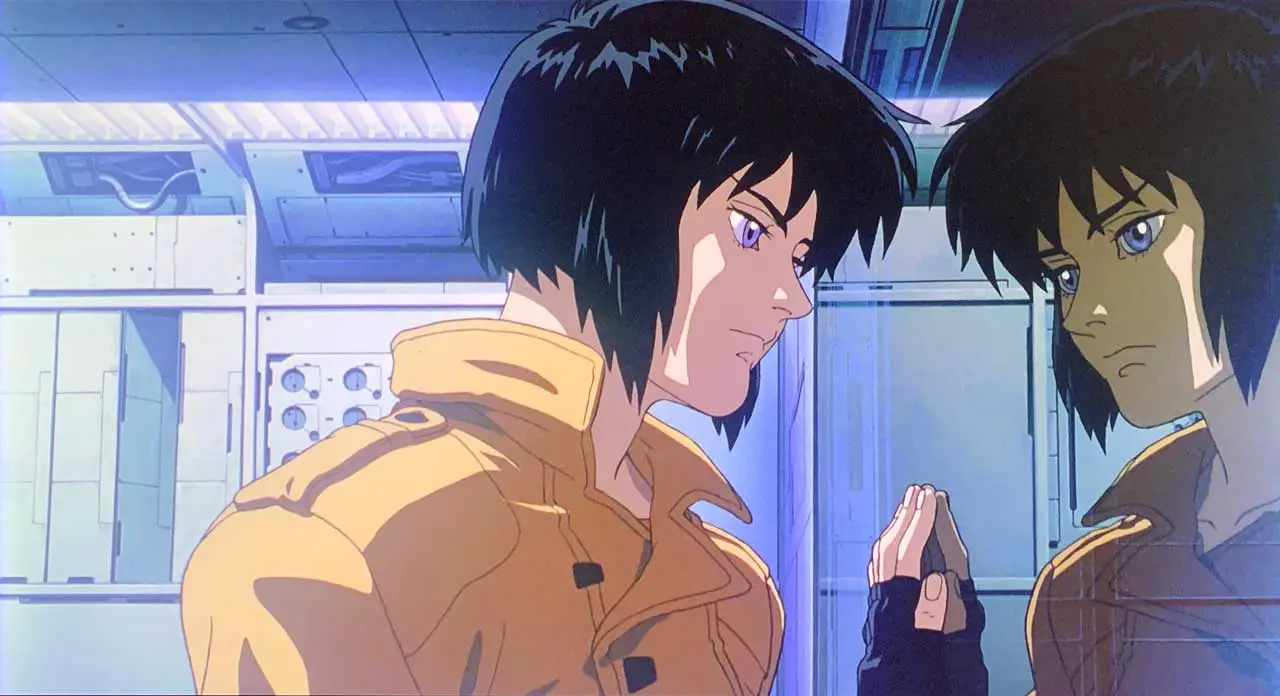 Summary
Ghost in the Shell on 4k Blu-ray really shows off the high-quality animation that was produced for the 82-minute feature. And, the imagery has never looked so good at home. Better enjoyed in its native Japanese language, the Dolby Atmos audio upgrade shines in very few moments but is definitely an improvement over Dolby DTS-HD 5.1 (although some may prefer the 24-bit Japanese LPCM 2.0 track).
If you can't make it to the theaters to catch Ghost in the Shell for its 25th anniversary, the 4k Blu-ray Disc played on a big 4k/HDR TV is as about as close as you can get to a theatrical experience. 
Scores
Movie
5/5
Video
4/5
Audio
3/5
Extras
4/5 (find them on the 4k BD!)