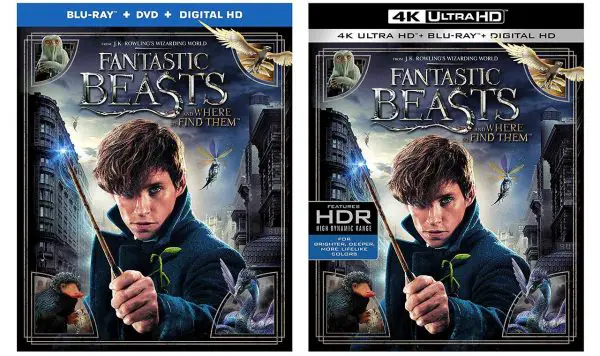 Order Fantastic Beasts and Where to Find Them on Blu-ray, 4k Blu-ray, 3D Blu-ray
Fantastic Beasts and Where to Find Them was directed by David Yates, written by J.K. Rowling, and stars Eddie Redmayne as the clumsy magizoologist Newt Scamander.
Synopsis: Something mysterious is leaving a path of destruction in the streets of 1926 New York, threatening to expose the wizarding community. Newt Scamander arrives in the city nearing the end of a global excursion to research and rescue magical creatures. When unsuspecting No-Maj Jacob Kowalski inadvertently lets some of Newt's beasts loose, a band of unlikely heroes must recover the missing beasts before they come to harm, but their mission puts them on a collision course with Dark forces.