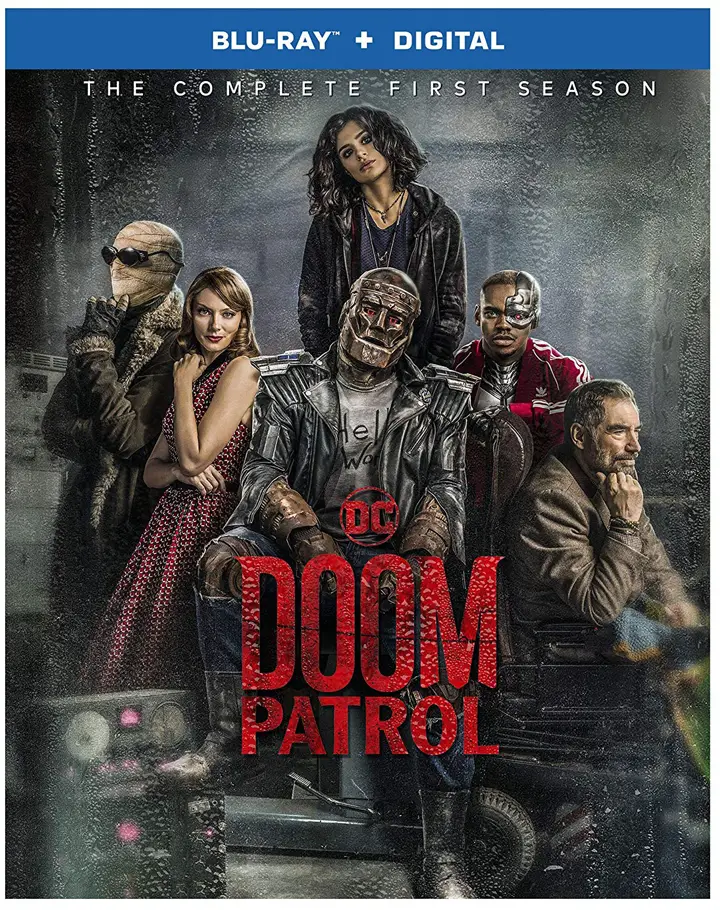 Title: Doom Patrol: The Complete First Season
Format: Blu-ray Disc
Release Date: Oct. 1, 2019
MSRP: $39.99 Price: $21.59 Order on Amazon
The first season of DC's Doom Patrol releases to Blu-ray Disc and DVD on Oct. 1, 2019. The two-disc Blu-ray edition from Warner Bros. also includes a code to redeem digital copies of all fifteen episodes
Doom Patrol was created by Jeremy Carver and stars Diane Guerrero, April Bowlby, and Alan Tudyk. The show was produced by DC Comics and distributed by Warner Bros. Television (US), Space Channel (Canada), HBO España (Spain) and DiziMax (Turkey).
Description: Following the mysterious disappearance of The Chief these reluctant heroes will find themselves in a place they never expected to be, called to action by none other than Cyborg, who comes to them with a mission hard to refuse. Part support group, part Super Hero team, the Doom Patrol is a band of superpowered freaks who fight for a world that wants nothing to do with them.
Doom Patrol: The Complete First Season on Blu-ray is priced $19.99 and $17.99 on DVD.