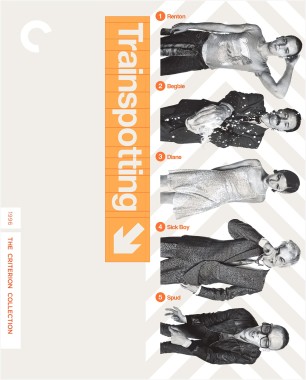 Danny Boyle's Trainspotting (1996) has been restored for release on Ultra HD Blu-ray from The Criterion Collection. The 2-disc edition includes the remastered presentation on both 4k Blu-ray and Blu-ray, along with bonus features on the 2k Blu-ray.
The digital restoration of Trainspotting was supervised by Boyle and is presented in 4k (2160p) resolution with Dolby Vision HDR. The HDR spec allows deeper color depth and contrast on displays that support the format.
The soundtrack is provided in DTS-HD Master Audio 2.0 as well as DTS-HD Master Audio 5.1. Subtitles are offered in English SDH.
Bonus features include the documentary Memories of "Trainspotting," reflections from soundtrack artists, nine deleted scenes, audio commentary, and more. Plus, the Criterion edition features unique glow-in-the-dark packaging.
Trainspotting (1996) 4k UHD/BD is priced $34.99 (List: $49.95) on Amazon. (Includes Pre-order Price Guarantee.)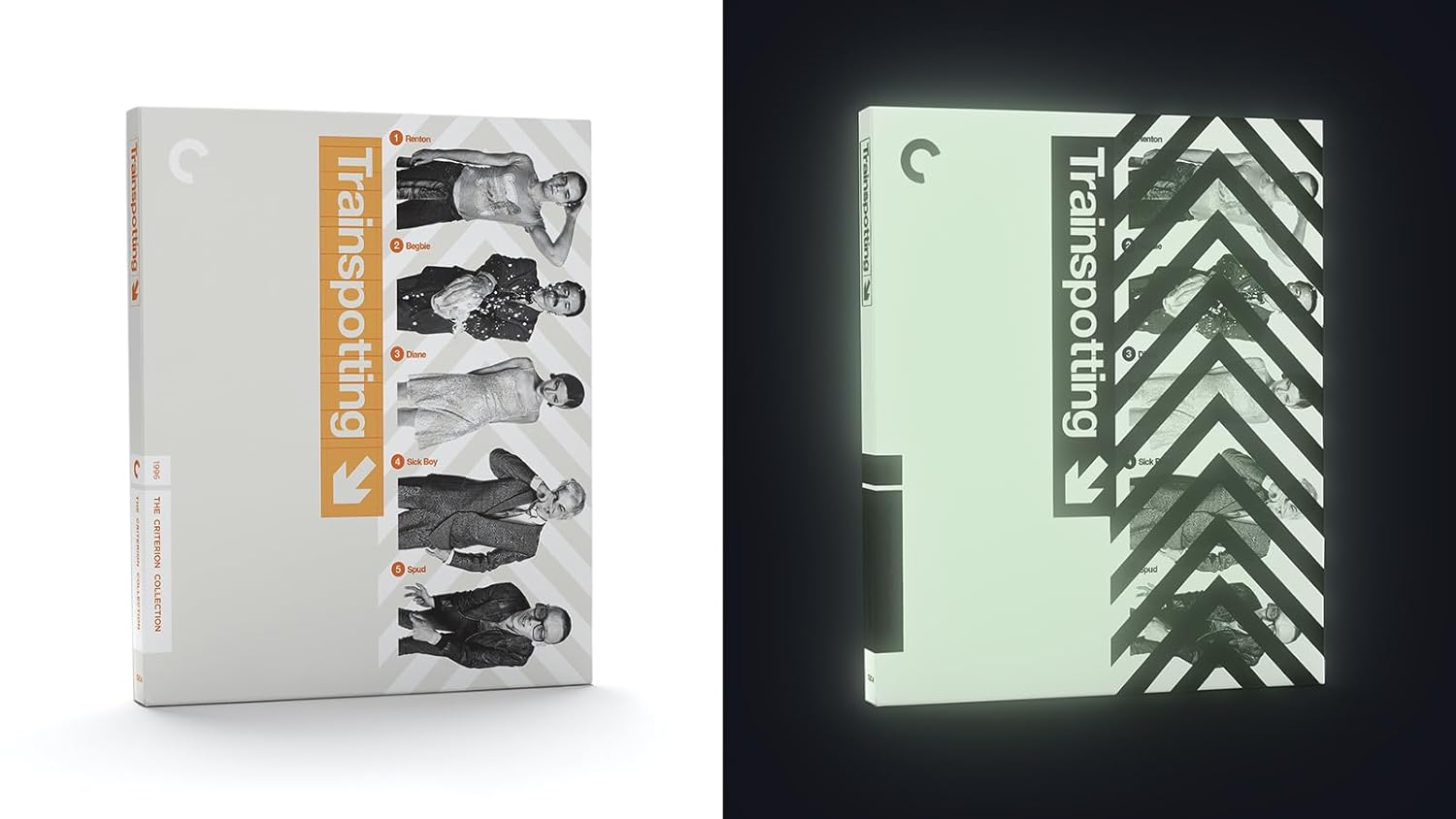 Special Features & Specs
New 4K digital restoration, supervised by director Danny Boyle, with 2.0 surround DTS-HD Master Audio soundtrack
One 4K UHD disc of the film presented in Dolby Vision HDR and one Blu-ray with the film and special features
Alternate 5.1 surround DTS-HD Master Audio soundtrack
Audio commentary featuring Boyle, producer Andrew Macdonald, screenwriter John Hodge, and actor Ewan McGregor
Nine deleted scenes with commentary from the filmmakers
Off the Rails: The Making of "Trainspotting," a documentary featuring archival interviews with cast and crew and behind-the-scenes footage
Memories of "Trainspotting," a documentary from 2008 featuring the filmmakers and actors McGregor, Kelly Macdonald, Ewen Bremner, and Robert Carlyle
Reflections from soundtrack artists Iggy Pop, Jarvis Cocker, Bobby Gillespie, Damon Albarn, Leftfield, Underworld, and more
Theatrical teaser and trailer
English subtitles for the deaf and hard of hearing
More!
PLUS: Essays by critic Graham Fuller and author Irvine Welsh, Welsh's glossary of terms from the film and book, and glow-in-the-dark packaging
Synopsis: A jolt of adrenaline shot straight to the heart of 1990s British cinema, this darkly funny adaptation of Irvine Welsh's novel was a major breakthrough for director Danny Boyle, producer Andrew Macdonald, and screenwriter John Hodge. With live-wire energy and stylistic verve, Trainspotting bounces across the life and times of Mark Renton (Ewan McGregor), a Scottish heroin addict who, along with his misfit mates, gets high, gets in trouble, gets clean, and gets high again, all in a bid to outrun the banality of modern existence. Kinetically cut to an iconic soundtrack of techno, rock, and Britpop, this indie phenomenon chooses life in all its ugly, beautiful, terrifying exhilaration.