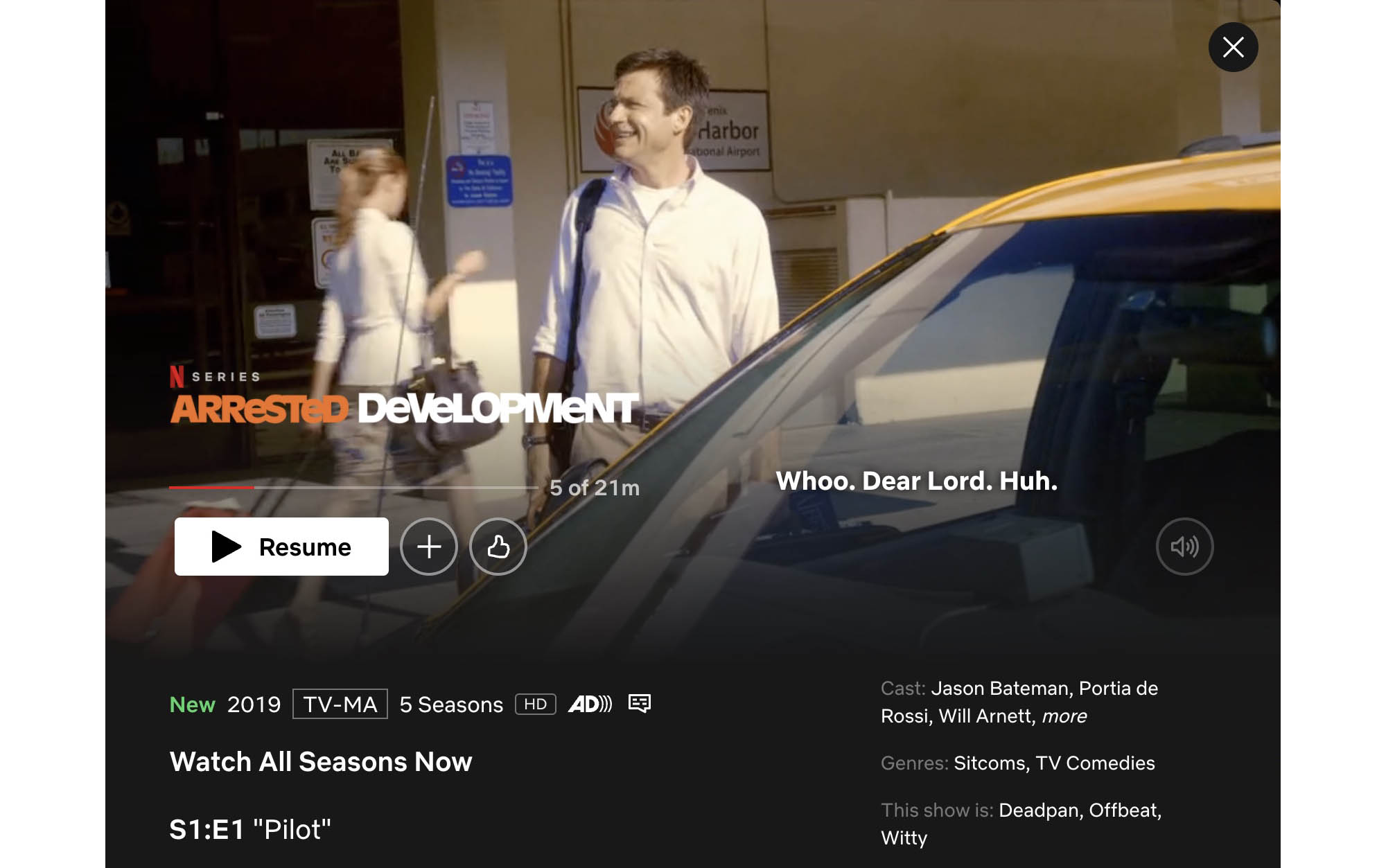 Everyone thought Arrested Development would be leaving Netflix last Tuesday after seeing a message on the show's landing page that the last chance to watch was March 14, 2023. But, as of March 16th all five seasons of the hit series are still on Netflix!
This is great news for fans of the show, especially anyone not finishing all five seasons comprising of 91 episodes. It also means we won't have to pay for any episodes that are not on Hulu where the first three seasons are available (if you are a subscriber).
It seemed strange anyway that all five seasons of Arrested Development would leave Netflix since the company produced seasons four and five. The show originally ran on 20th Century Fox Television from 2003 until 2006 and started streaming on Netflix in 2013.
We haven't heard exactly how the show has been retained on Netflix (and it wasn't just a reporting mistake, even Variety covered the story). But, a streaming deal must have been made to keep the series on the platform.
Where else can you watch Arrested Development? 
If you don't subscribe to Netflix, Seasons 1-3 of Arrested Development (which aired on FOX) are currently streaming on Hulu for subscribers.
You can also purchase individual episodes or seasons of Arrested Development from digital services like Amazon Prime and Apple TV, or, purchase the DVD seasons. 
Arrested Development was created by Mitchell Herwitz and stars Jason Bateman, Portia de Rossie, Will Arnett, Michael Cera, and Ron Howard. The show has won 6 Primetime Emmy Awards including Outstanding Lead Actor in a Comedy Series for Jason Bateman (Netflix).