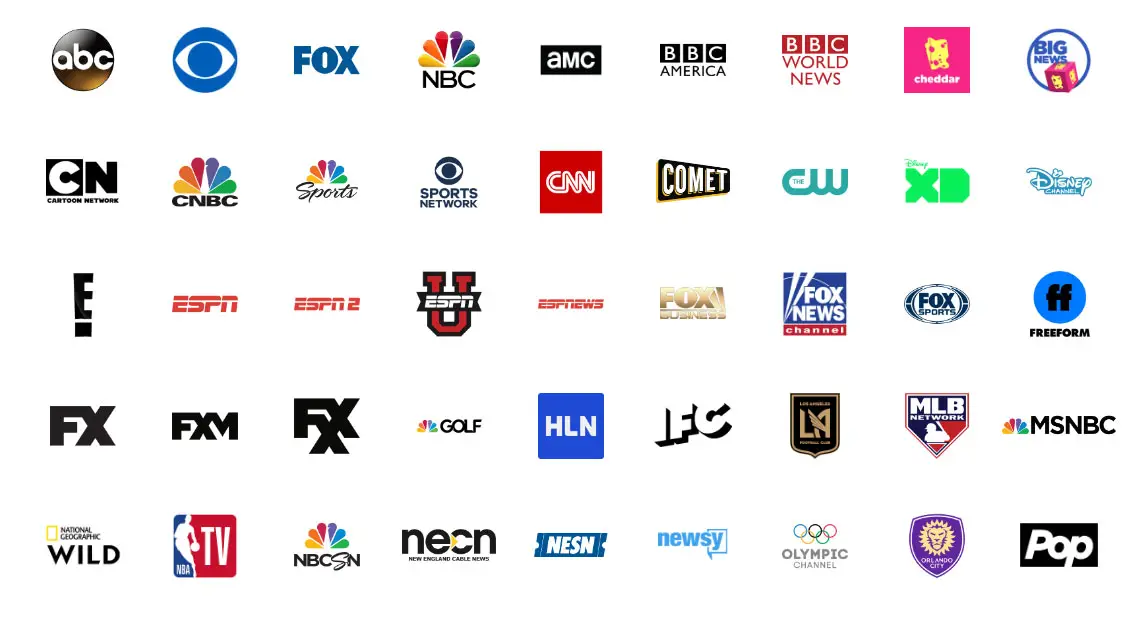 If you've seen any of the MLB World Series you might have noticed the games are sponsored by YouTube TV, Google's streaming service that competes with companies like Hulu Live TV and Sling TV. YouTube TV launched in 2017 in only 5 markets but has since grown to availability in 100 cities and locations nationwide.
With about 80 channels to choose from, YouTube TV provides unlimited DVR storage and holds recordings for up to 9 months. It's available to watch on PCs, phones & tablets, media players including Roku and Apple TV, Xbox consoles, Android TV and some Samsung and LG TVs. Here's a list of devices that support YouTube TV.
Most of the channels are included in the base plan that costs $40 per month, but other channels such as AMC, Fox Soccer Plus, and Showtime are available for an extra monthly charge. Curiosity Stream, NBA League Pass, Starz!, Shudder and Sundance Now are among the other premium channels.
Local channels streaming live include ABC, CBS, NBC, FOX and The CW. The rest are national channels like AMC, Cartoon Network, Nat Geo, and Disney Channel among list of about channels below. You can sort the list by clicking on the header.
YouTube TV List of Channels
| Channel | Categories |
| --- | --- |
| ABC | BROADCAST |
| CBS | BROADCAST |
| The CW | BROADCAST |
| FOX | BROADCAST |
| NBC | BROADCAST |
| BTN | SPORTS |
| ESPNU | SPORTS |
| MLB Network | SPORTS |
| LA Football Club | SPORTS |
| NBATV | SPORTS |
| Seatlle Sounders FC | SPORTS |
| Orlando City Soccer Club | SPORTS |
| Olympic Channel | SPORTS |
| NECN | SPORTS |
| Big Ten Network | SPORTS |
| CBS Sports Network | SPORTS |
| Comcast RSN (regional) | SPORTS |
| ESPN | SPORTS |
| ESPN2 | SPORTS |
| ESPNews, ESPNU | SPORTS |
| Fox RSN (regional) | SPORTS |
| FS1 | SPORTS |
| FS2 | SPORTS |
| Golf Channel | SPORTS |
| NBCSN | SPORTS |
| NESN | SPORTS |
| SNY | SPORTS |
| SEC Network | SPORTS |
| Tennis Channel | SPORTS |
| YES Network | SPORTS |
| AMC | ENTERTAINMENT/LIFESTYLE |
| BBC America | ENTERTAINMENT/LIFESTYLE |
| Bravo, Chiller | ENTERTAINMENT/LIFESTYLE |
| E!, Freeform | ENTERTAINMENT/LIFESTYLE |
| FX | ENTERTAINMENT/LIFESTYLE |
| FXM | ENTERTAINMENT/LIFESTYLE |
| FXX | ENTERTAINMENT/LIFESTYLE |
| Tastemade | ENTERTAINMENT/LIFESTYLE |
| TBS | ENTERTAINMENT/LIFESTYLE |
| IFC | ENTERTAINMENT/LIFESTYLE |
| Comet | ENTERTAINMENT/LIFESTYLE |
| Decades | ENTERTAINMENT/LIFESTYLE |
| HLN | ENTERTAINMENT/LIFESTYLE |
| Nat Geo | ENTERTAINMENT/LIFESTYLE |
| TCM | ENTERTAINMENT/LIFESTYLE |
| Smithsonian Channel | ENTERTAINMENT/LIFESTYLE |
| Nat Geo Wild | ENTERTAINMENT/LIFESTYLE |
| POP | ENTERTAINMENT/LIFESTYLE |
| Oxygen | ENTERTAINMENT/LIFESTYLE |
| SundanceTV | ENTERTAINMENT/LIFESTYLE |
| SyFy | ENTERTAINMENT/LIFESTYLE |
| TruTV | ENTERTAINMENT/LIFESTYLE |
| Universal HD | ENTERTAINMENT/LIFESTYLE |
| USA | ENTERTAINMENT/LIFESTYLE |
| YouTube Red Originals | ENTERTAINMENT/LIFESTYLE |
| WE tv | ENTERTAINMENT/LIFESTYLE |
| Big News | NEWS |
| Cheddar | NEWS |
| CNN | NEWS |
| MyNetworkTV | NEWS |
| BBC World News | NEWS |
| CNBC | NEWS |
| Fox Business | NEWS |
| Fox News | NEWS |
| TYT | NEWS |
| MSNBC | NEWS |
| Newsy | NEWS |
| Cartoon Network | KIDS |
| Disney Channel | KIDS |
| Disney Junior | KIDS |
| Disney XD | KIDS |
| Universal Kids | KIDS |
| Universo | SPANISH LANGUAGE |
| Telemundo | SPANISH LANGUAGE |
| AMC Premiere $5 (per mo.) | PREMIUMS (ADD-ONS) |
| Curiosity Stream $3 (per mo.) | PREMIUMS (ADD-ONS) |
| Fox Soccer Plus $15 (per mo.) | PREMIUMS (ADD-ONS) |
| Showtime $11 (per mo.) | PREMIUMS (ADD-ONS) |
| Shudder $5 (per mo.) | PREMIUMS (ADD-ONS) |
| Starz! $9 (per mo.) | PREMIUMS (ADD-ONS) |
| Sundance Now $7 (per mo.) | PREMIUMS (ADD-ONS) |